The Marv Edwards owned Hollywood Spring & Axle Offenhauser # 54 has now been restored by New Zealand midget ace driver, engineer and restorer, John Stanley. The restoration being finished in NZ in August 2007. The car was driven in New Zealand and Australia to great successes in 1964 - 65 by Bob Tattersall.

Photos courtesy of John Stanley (NZ)...thanks John.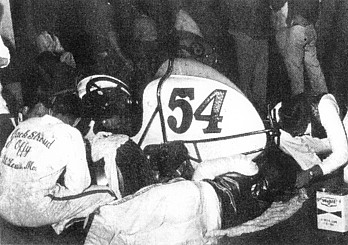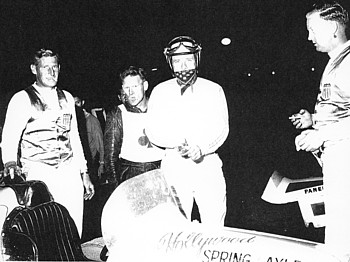 The crew carrying out a gear change - Tattersall with Jack Stroud Offy on suit.

The customary 'after race' cigarette for Bob in the hands of Bruce Barnes ( right) NZ solo ace Bryce Subritzky with clover on body jacket.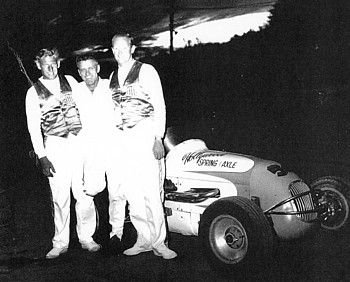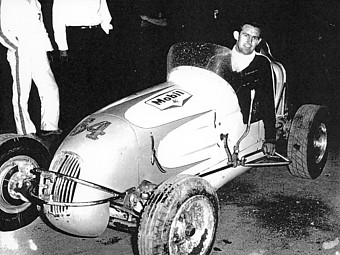 The crew's jackets were made on the lines of the wrestling referee's suits.

Young Aussie ace driver, Jeff Freeman behind the wheel of # 54 in the pits at Western Springs Speedway. 54 had just been painted by George Tervit( later to become W.S promoter )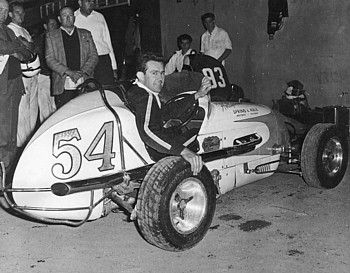 Jeff Freeman only came to W.S for one night.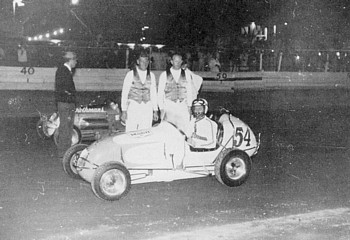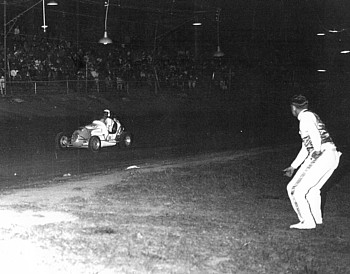 Bruce on the infield giving Tatts the ' gap ' signal.

Jeff Freeman, in the Merv Neil # 10 Rothmans Offy

( later to become the Fussel & Cartwright Offy # 7) is on the outside of Tatts in 54. The converting of Merv Neil's Rothman's # 10 V860 to an Offy was done by Tatts after he sold Merv one of the spare Offy engines and other spares from the # 54 car.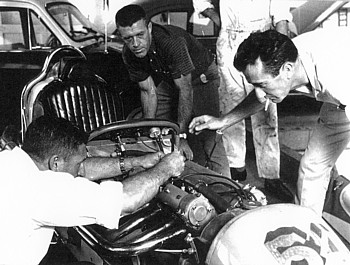 George Tervit's workshop, well known for storing overseas cars. Steering wheel being repaired, engine stroke being checked.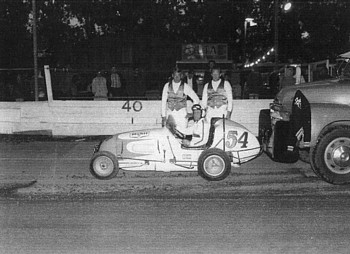 Snow, Tats and Bruce. Tatts about to be pushed away for the warm up on the concrete cycle track. His ' on his own ' warm ups were listed as Event 1 in the programme - and they were spectacular - did slow laps with cigarette, then when it got down to the butt, he flicked it away, flipped down the shield on the McHal helmet and stood on the gas. It was a flat out run, smoking the tyres for 5 laps. He did it with every car - people still talk about it.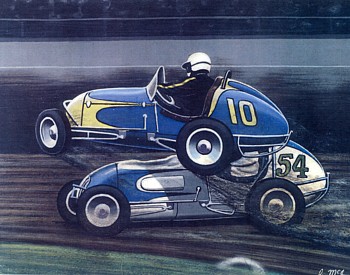 A painting by Gordon McIssac of Jeff Freeman in # 10 driving over the bonnet of Tatts in 54. # 54 had just been painted and Tatts was not impressed.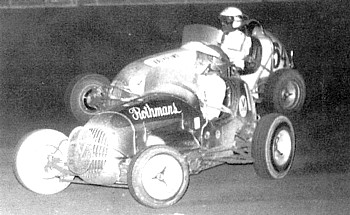 Merv Neil # 10, Tattersall #54.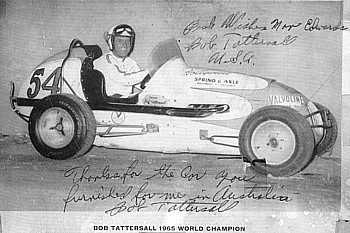 This signed photo, by Tattersall , was on the wall at the Hollywood Spring and Axle shop. Given to car owner Marv Edwards by Tattersall and thanking him for the car. He also gave Marv the 1st World Championship sash and the 2nd AGP sash.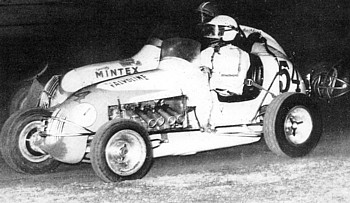 Barry Butterworth in the # 7 Mintex Offy runs outside Tattersall in 54.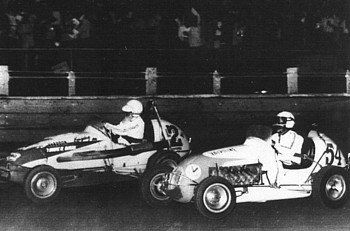 Sydney - Len Brock in the BERCO REPCO Holden # 2 leads Tattersall in 54.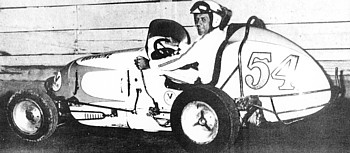 Tattersall in Australia with 54 under Valvoline sponsorship.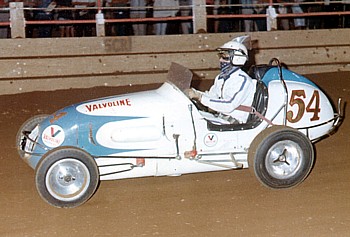 THE RESTORED # 54 by John Stanley.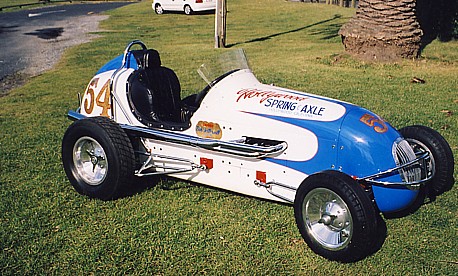 Sydney Showground Speedway - 1965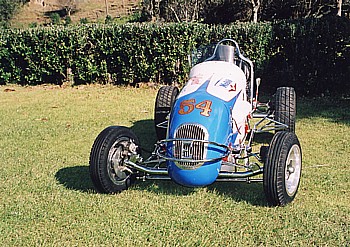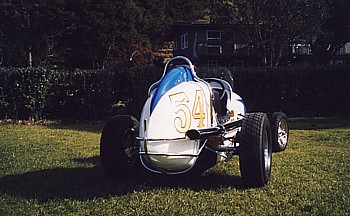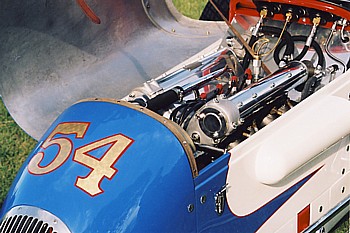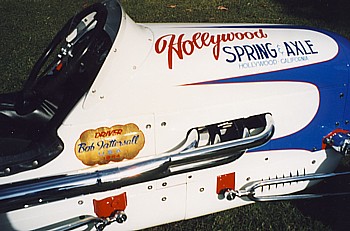 John Stanley won the inaugural Bob Tattersall Memorial race in

New Zealand in 1972

Thank you John for this great collection of photos and the fabulous restoration of # 54..