1948. Alf in an early car, an A Model Ford. What a fabulous set of megaphones !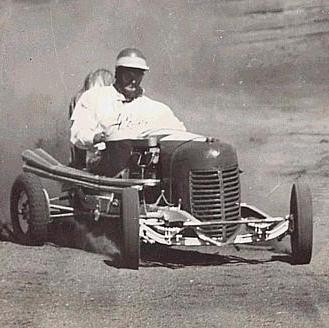 Alf Baker, a prominent and popular midget driver of the fifties in Victoria. Alf drove at Tracey's, Baxter and other Victorian tracks and was the Victorian Speedcar Champion in 1953 / 54. Alf raced an A model Ford, JAP 880 twin, Vauxhall Vagabond and Ford V860 midgets against the Beasleys, Frank Brewer, Jack O' Dea, Len Golding and all the top liners of the day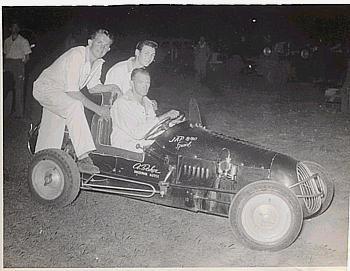 Alf and his crew ready the beautiful little JAP 880 twin.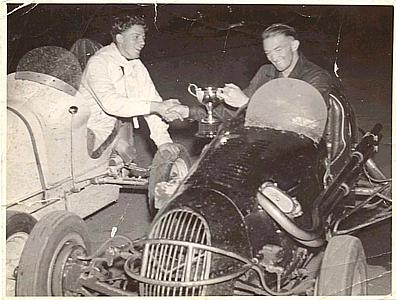 Alf ( right) and his little twin with a trophy, Ken Guimelli on left.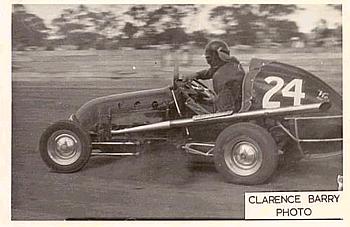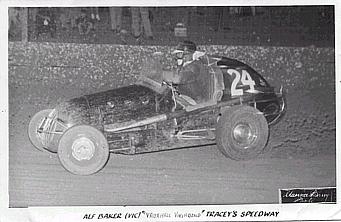 Alf at Tracey's in the Vagabond.

# 24 wth an ex Brewer V860 engine aboard.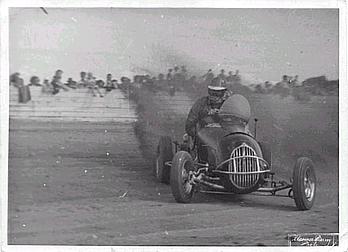 A great action shot taken at Baxter Speedway.Vic.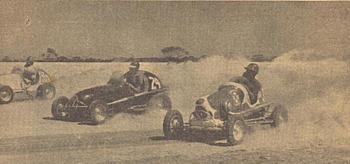 The opening of Baxter Speedway 1953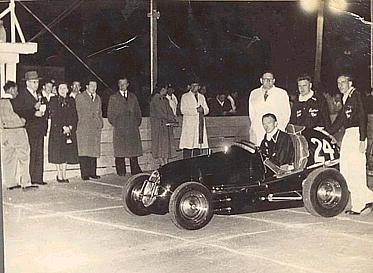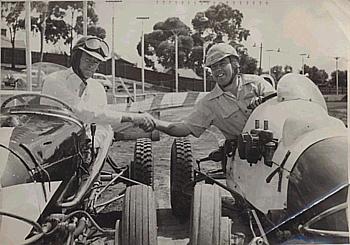 A great Start line shot of Alf and the crew.

Alf ,left shakes hands with Alf Beasley in this classic photo taken at Tracey's Speedway, Maribyong, Victoria.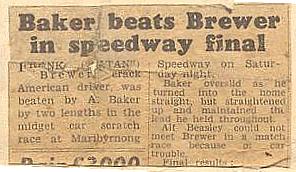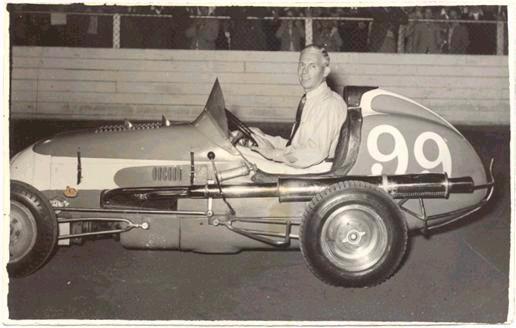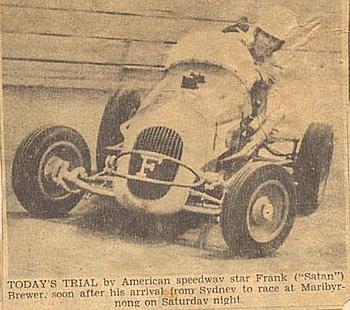 One of Alf's sparring partners, the legend, Frank "Satan" Brewer.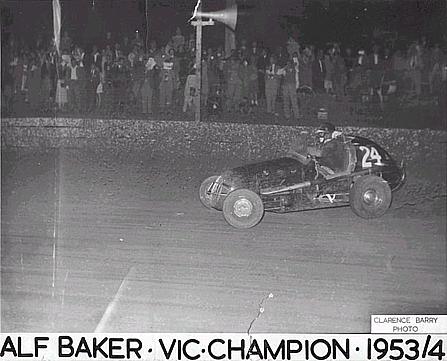 A top shot of Alf up on the high line, that's a good Speedway crowd.

Where have they gone ?

I hope you have enjoyed this tribute to a Victorian Champion, Alf Baker. This was made possible by the co operation of his son Garry who can see the benefit of preserving and sharing this history and these images for all to enjoy. .... Brian.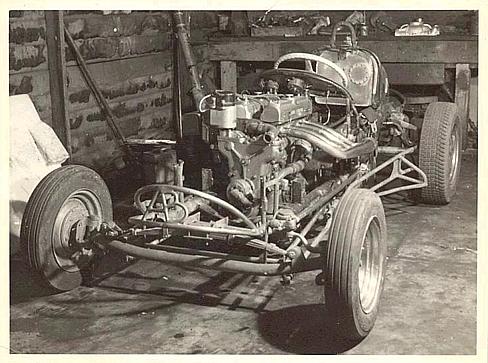 This wasn't one of Alf Baker's cars, it was in the collection of photos . This magnificent photo is of the Alf Beasley Lea Francis, probably the most famous Victorian midget of all time and track rival of Alf Baker's.