The Sydney Showground Speedway, The Royale.

Late 40s pic of Johnny Peers in the twin # 2 with Harold Barnes in the S/C Jeep # 5 outside and a wheel from the Jack Brabham car # 28 at the rear.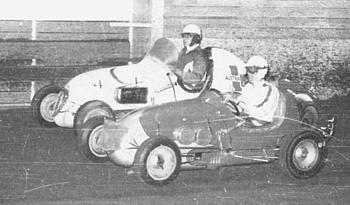 Ray Revell in the # 1 Offenhauser forms up on the outside of American visitor Dick 'Jet' Brown in the # 5 Offenhauser on Pit turn.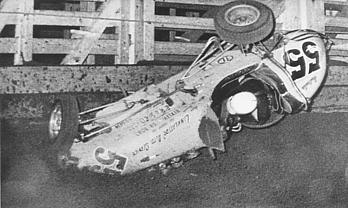 Bryan Cunneen in the yellow Max Linklater # 55 Holden takes a tumble at the Bull Pens turn, turn 1 at the Royale.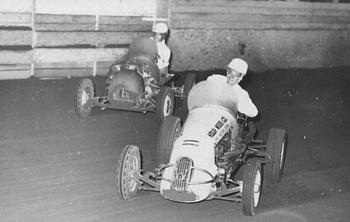 German driver, Werner Greve in the # 13 Holden leads Peter Cunneen in the # 4 Murray V Twin through Pit turn.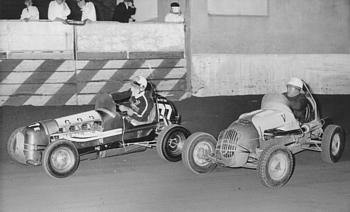 Lew Marshall in the Herb Elliott Holden # 77, "Dopey", leads Johnny Peers in the # 2 BERCO Repco Holden through Pit turn.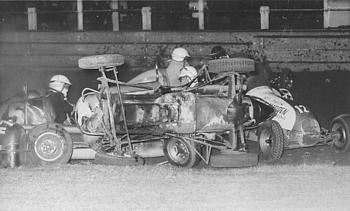 A major tangle on Pit turn with Nick Collier on his side.

Jeff Freeman in 75 after a roll.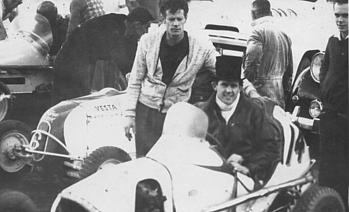 A young Jeff Freeman acts the clown in the # 14 V Twin, one of his first drives. Vic Mansfield stands beside the

# 14 car.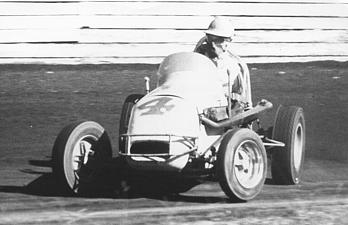 Peter Cunneen in the Murray # 4 M & D Motors Holden.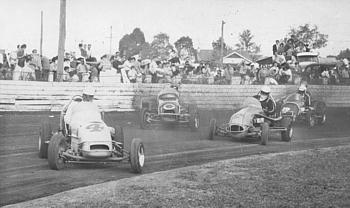 Peter Cunneen, Johnny Stewart, Don Hunt and Sid Middlemass.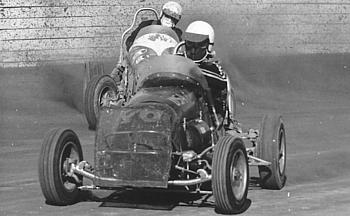 Lew Marshall in a # 76 Mackay Offy.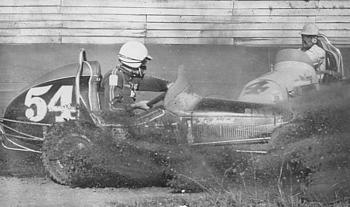 Lew Marshall in the Wells # 54 Holden has an 'off'.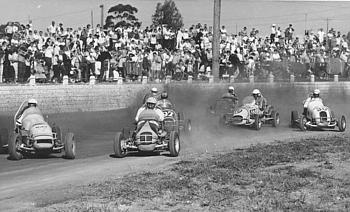 Ray Oram leads the pack at Westmead on a Sunday afternoon.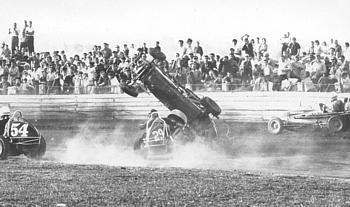 Al Staples goes up and over .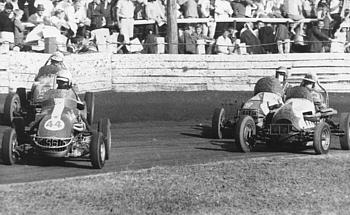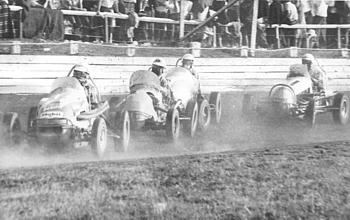 The famous big BERCO leads the pack.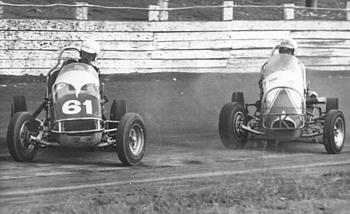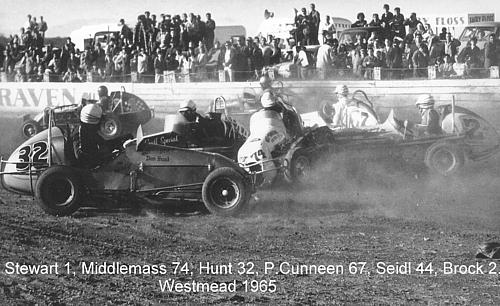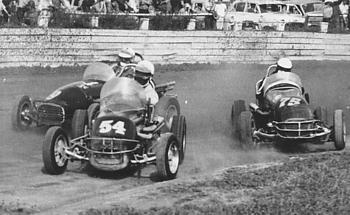 Lew Marshall in 54 leads Jeff Freeman in 75.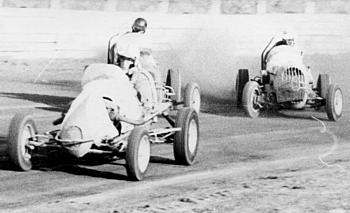 Stafford Steer leads Johnny Stewart and Bryan Cunneen.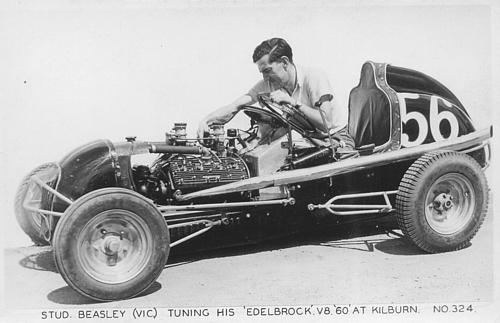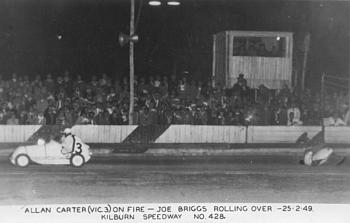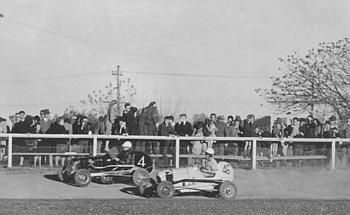 Clem Scott in #4 and Col James running at what looks like Henson Park Oval in Sydney.

Ray Noble in 61 leads Kevin Park.