Bill Clements, a successful midget owner of the 1950s, best known for his Holden midget # 15. The Clements Holden, that Andy McGavin drove to victory in the 1957 Australian Grand Prix at the Sydney Showgound Speedway, The Royale.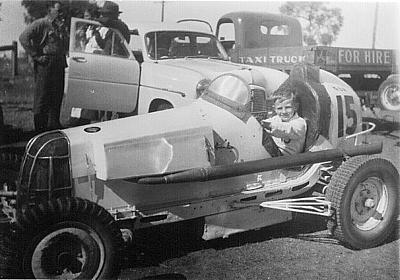 Bill Clement's son, Rex has proudly shared his Dad's collection of photos with us  on  'JustMidgets'.

A young Rex Clements is shown here in his Dad's Holden midget # 15.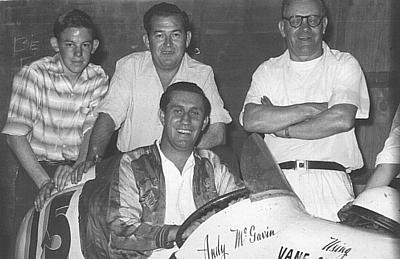 Aussie Speedway legend, Andy McGavin sits in the Clements Holden # 15.

Bill Clements on the right ( with  glasses)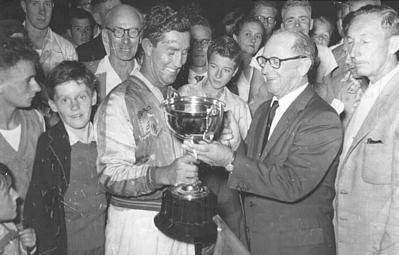 Andy McGavin is presented with the winner's trophy for the 1957 Australian Speedcar Grand Prix, run at the Sydney Showground Speedway in 1957.

Andy drove the # 15 Clements Holden to victory at this meeting.

Empire Speedway's Frank Arthur can be seen far right.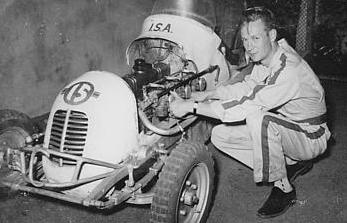 American Dick 'Jet ' Brown drove the #15 Holden a few times in the mid 1950s while waiting for his Offy drive to arrive.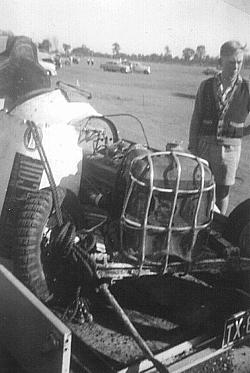 Dallas James had a big one in the earlier version of # 15 at Windsor RSL Speedway. Dallas broke both legs in the smash.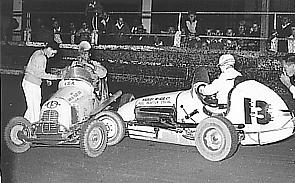 McGavin in the #15 Holden and German driver Werner Greve tangle at the Royale.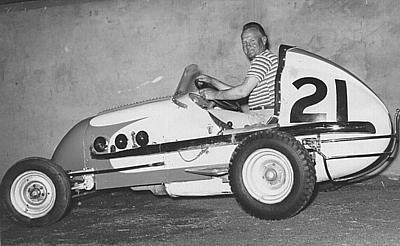 Dallas James in the Tim Devonshire # 21 Holden engined midget.

Dallas wearing his famous striped short sleeved shirt which he wore when racing the midget.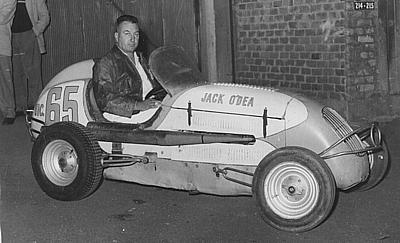 Victorian, 'Big' Jack O'Dea in the Studebaker powered # V65 midget.

This was originally Jack Brabham's 2nd built midget, powered with a JAP 880 twin. It was sold to O'Dea who fitted a Studebaker engine, later to Ted Green and then onto Kevin Park who ran a Holden in it as the Shalimar Spares # 66.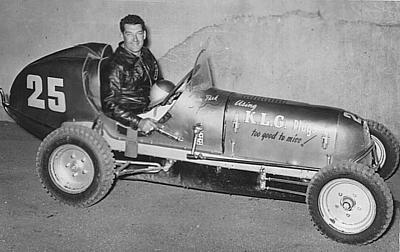 Kevin Park in an early drive.

The # 25 Holden.

At least Jack and Kevin are wearing leather jackets.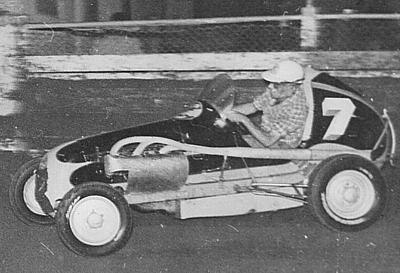 Norm Rogers in the Holden # 7.

A regular midget driver, Norm also drive Stock Cars in the 1950s.

Note Norm's safety apparel of the day, a checkered cotton shirt with sleeves rolled up !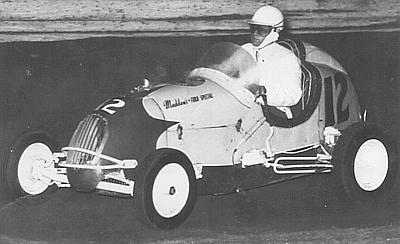 Lindsay Olling in the Madden #12 A model Ford midget.

Lindsay forever the gentleman driver always wore white overalls with a white shirt and tie whilst driving a midget !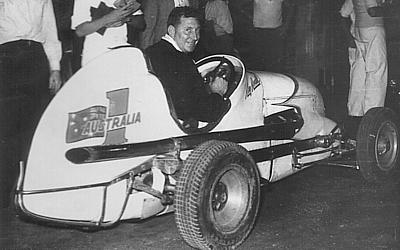 A nice shot of Aussie legend midget owner/ driver, Ray Revell in his ex Johnny Balch (USA), ex Perry Grimm (USA)  Offenhauser powered midget, Australia # 1.

Thank you to Rex Clements for sharing these memories with us on Just Midgets....Brian.