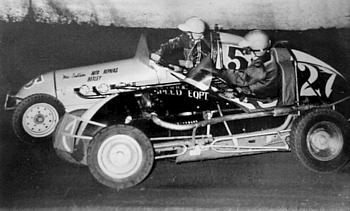 1961 / 62 Sydney Showground.. Jeff Freeman in the Linklater # 55 Holden runs outside Nick in # 27.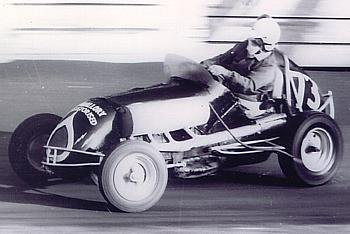 1963..Nick's early association with this great car, the # 73 Holden of Ern Meagher. Nick and 73 were quite an item in the Golden Era of midget racing in NSW.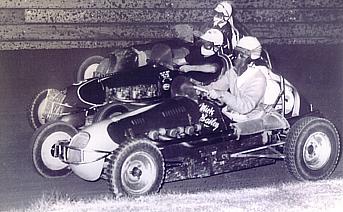 1963..Nick in 73 makes an outside pass on George Archibald in 8 and Mick Baliey in 51.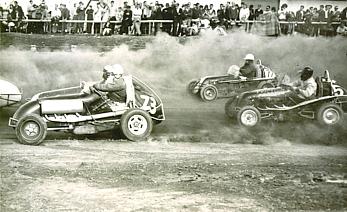 1963..Action on a dusty Westmead Speedway track, Nick in 73, Johnny Peers in 77, Bryan Cunneen in 5, Mick Bailey outside Nick.

1963.. Nick in a spot of bother at the Sydney Showground.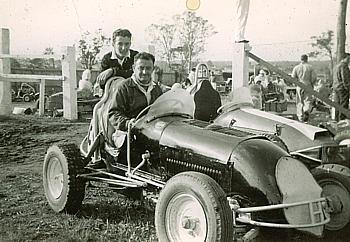 1963..In the pits at Westmead, Nick Jnr. with his Dad.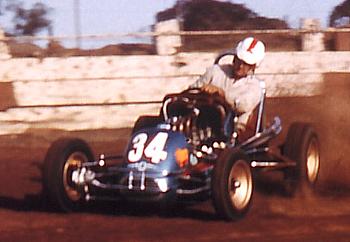 1964 at Windsor..The maiden run of Nick's new self built # 34 Holden midget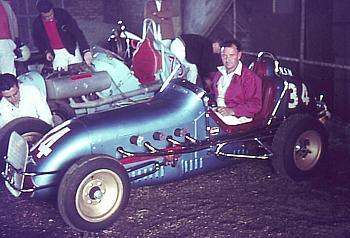 1964 Sydney Showground Pits.. Nick poses in the sparkling new # 34 Holden midget, his old ride # 73 alongside in a coat of blue paint.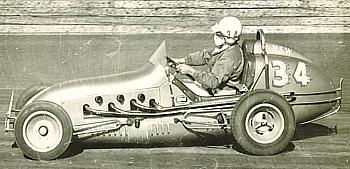 1964..In # 34 at Westmead.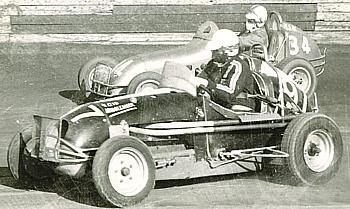 1964.Westmead...Sid Middlemass in 97, Nick in 34.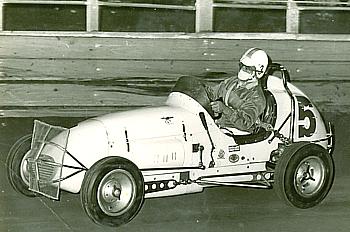 1965..Nick has his first drive in the ex Saylor's Offenhauser. The Offy was brought out to Australia by Bob Tattersall. Sadly this was the car in which Nick was to lose his life at the Sydney Showground Speedway on the 27/2/1965..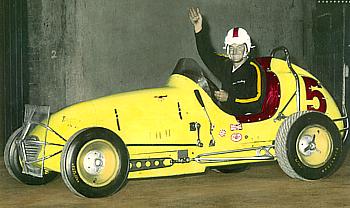 1965..A happy Nick in his first factory built race car drive.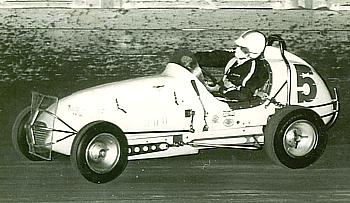 Feb. 27th. 1965..On his way to breaking the 19 sec lap time at the Royale.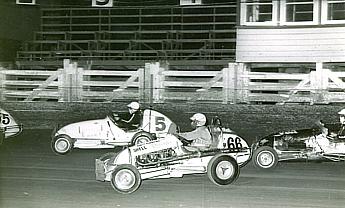 1965..Running through the ' Bullpens ' corner at the Royale outsde Kevin Park in 66.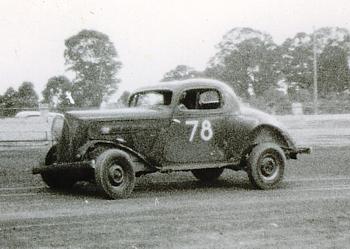 Nick , shown here in his Packard Hot Rod # 78 at Windsor, had a lot of successes with this car and also had a colorful career in Stock Car racing.

I hope you have enjoyed this comprehensive pictorial tribute to Speedway career of Nick Collier, without doubt one of the greats in Australian Speedway history.

Thank you to the Collier Family for the photos and facts.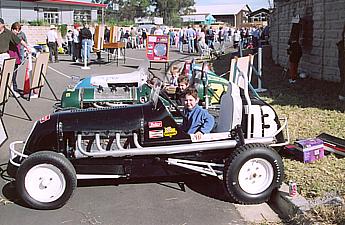 On the 28th July 2002, a ' Back to Windsor Speedway ' day was organised by Graham Clayton of the Windsor Historical Society. It was a hugely successful day and Nick's Great Grandsons had the opportunity to pose in some of the restored midgets that their Great Grandfather had driven over the years,

( Nicholas ) Brendan Collier in 34, Alexander Brodie in 77 and Lachlan Brodie in 73 .