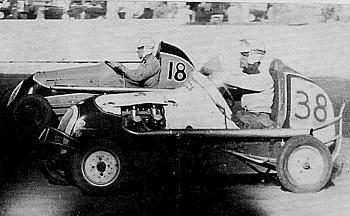 Peter started his career in 1955 , Bryan followed later.  Windsor Speedway, Peter in # 18....Bryan in

# 38 - October 1956 .

The Cunneen brothers, Peter and Bryan were two of the most exciting drivers ever to grace an Australian Speedway track.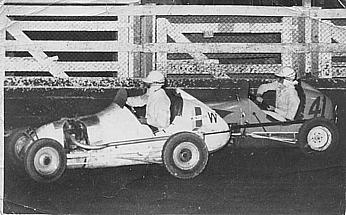 Peter Cunneen in the little twin # 41 runs behind Len Brock through the "Bullpens" corner at the Royale.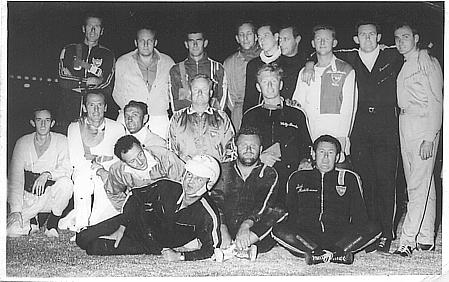 One of the greatest collections of talented Aussie drivers ever photographed. Peter Cunneen is 2nd in 2nd row on left and Bryan is 3rd.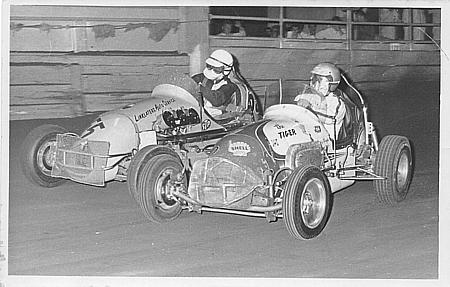 This photo taken of Bryan Cunneen, outside, in the yellow Max Linklater Holden # 55 and Sherman Cleveland of the USA in car 10 on the inside is of arguably the greatest speedcar match race ever held at the Royale. Cunneen won sideways over the line....1966.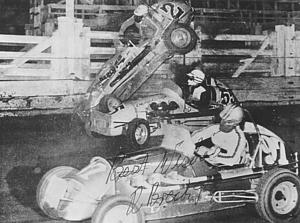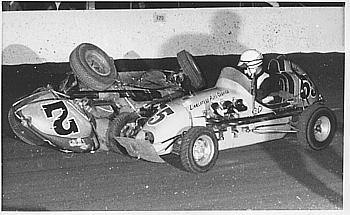 Len Brock tries the outside and there's no room, Bryan Cunneen in # 55 looks up.

Brockie faces the wrong way and Bryan Cunneen looks down to see if Len is OK.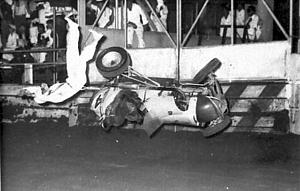 Peter Cunneen and THAT crash.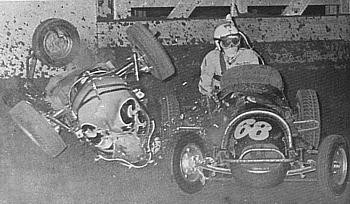 Bryan Cunneen and THAT crash. Bruce Doolan's R/ Rear is just about to whack Bryan in the head, or so it looks.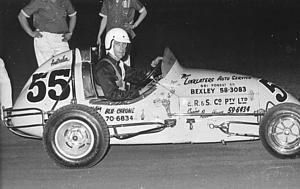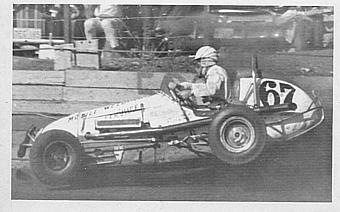 Bryan Cunneen in one of the Linklater # 55 Holdens.

Peter Cunneen hits the fence in 67. This was the old Werner Greve and Harvey # 13 and initially the Frank Brewer # 48.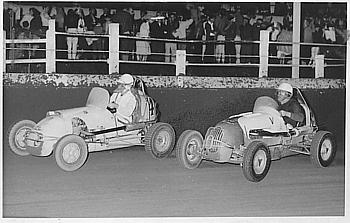 Peter runs the little twin # 4 outside Johnny Peers in the BERCO # 2.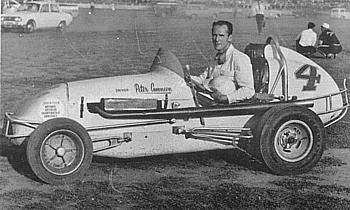 Peter in the M & D Mtrs Holden # 4 at Westmead.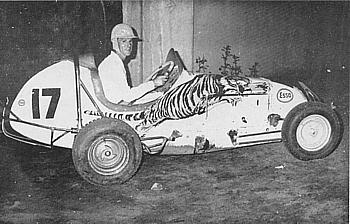 Peter in the old Harvey 13 car now renumbered to 17.

This car is now restored as the Harvey # 13.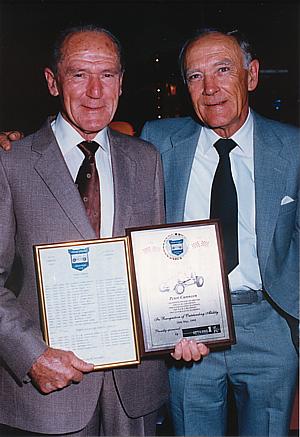 In 1995 the members of the Vintage Speedcar Association (NSW) Inc. honoured Peter ( on left) with the Auto One " Thanks for the Memories" award for his fabulous contribution to Speedway. Peter is seen here with brother Bryan at the 1995 VSA Cabaret.

Bryan and Peter's contribution to the entertainment of Australian Speedway fans over the years goes beyond words.  I would like to say  "Thanks Peter and Bryan for showing us what true champions are made of."



Peter Cunneen - 1926 - 2007 -  passed away peacefully at Northmead, NSW on Saturday 24th November 2007 after a long illness. He was 81 years of age.