The second page of this fine collection dating back to 1948 at the

Sydney Showground and Sydney Sports Ground Speedways.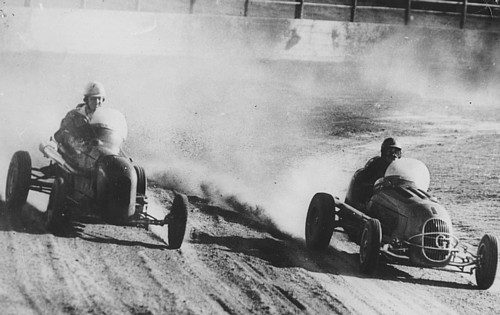 Ray Revell A Model Ford # Q1 - Perry Grimm ( USA) Ford V860

Sydney Showground Speedway - 11th. February 1948

Charlie Parker - Continental Beacon # 13 runs outside Allan Marshall

Jeep Special # 26 Sydney Showground 1948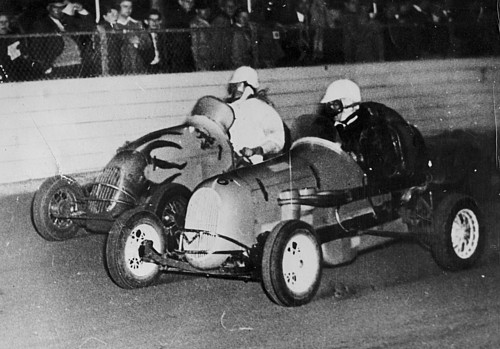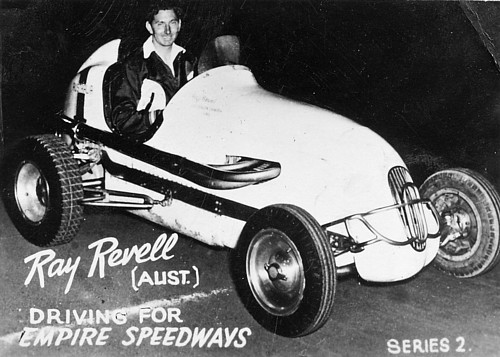 Ray Revell in his ex Johnny Balch, ex Perry Grimm Offenhauser

Australia # 1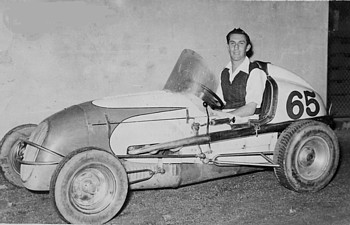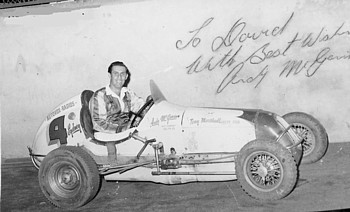 Andy McGavin in the # 65 Revell Ford V8 60 and the # 4 Marshall Holden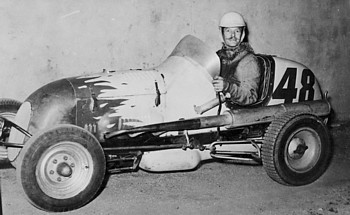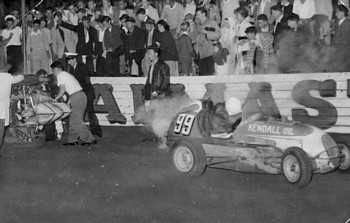 Bill Reynolds in the Frank Brewer # 48 Ford V860

Bill Reynolds ( over) in the Barnes Holden # 3 with Frank Brewer # 99 V860 slumped over the wheel of # 99 after a coming together at the Sydney Sports Ground Speedway - Circa 1953- 1954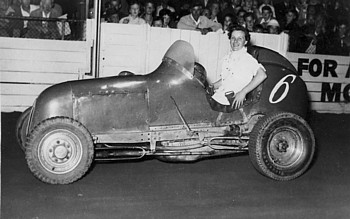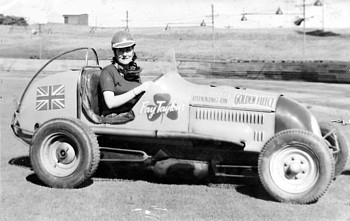 Fay Taylour of Ireland in the Empire Speedway's # 18 Golden Fleece sponsored V860 ( same car as above) in 1953 - Sydney Sports Ground. Fay and Edna Wells ( right) match raced in 1953 and 1954.

1953 - Edna Wells in the ex Revell A model Ford # 6.

This was Edna's first midget drive.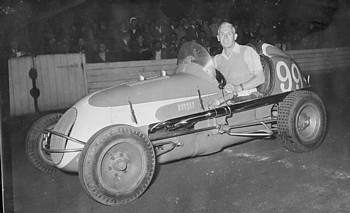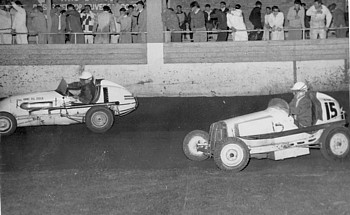 New Zealand born Frank 'Satan' Brewer in his Eddie Meyer Ford V860 # 99, at the Sports Ground not long after the car arrived in Australia in 1949.

17th December 1955 - Frank Brewer had disposed of

# 99 to Hedley McGee earlier and is seen here

( in # 1 - his old # 99)  competing at The Sydney Royale against Dallas James in the Clements Holden  # P15.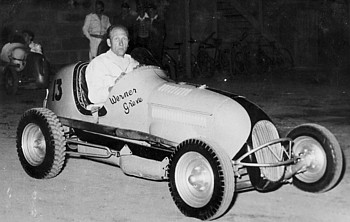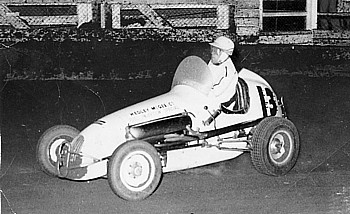 Above left, German driver Werner Greve in the ex # 48 Brewer Ford V8 60 ( circa 1954-55) and above right

Werner in the same car - rebodied by Clive Toyer and running a grey Holden engine - circa 1956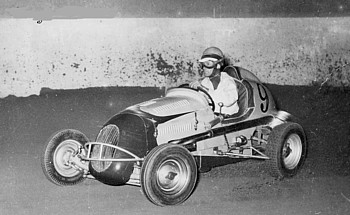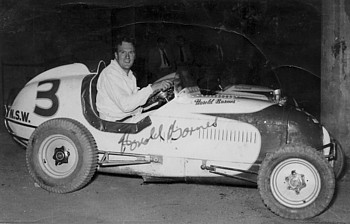 George Bonser in the # 9 Ford V860. This car still exists today, just as it came off the track in the 50s.

Car builder - owner - driver - Harold Barnes in his last midget # 3 with the Supercharged Jeep engine aboard. In 1954 Harold fitted a grey Holden engine to this car and it was the first Holden powered midget to run in Sydney.

Gwes Bowen in the car affectionately known as

' The Donut'  - # 0 ran an air cooled V twin engine.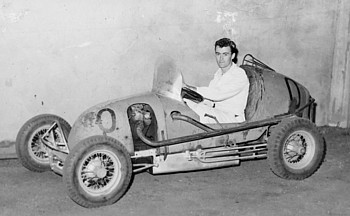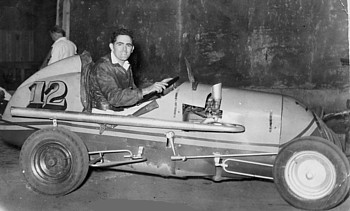 The famous Johnny Peers in a Ron Madden A Model Ford # 12.


On to PAGE 3 of  this fine collection.