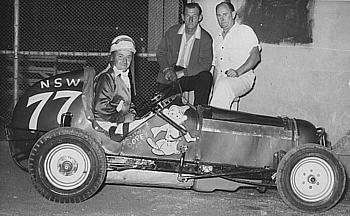 Nick Collier in the Herb Elliott # 77 " Dopey" .

Elliott far right.

Ern Meagher in 73 running the old body off the Brewer # 48 / Greve # 13 midget.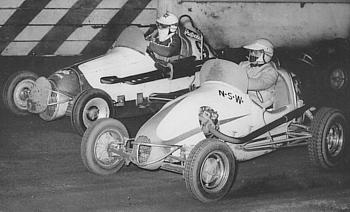 Len Brock in the # 99 REPCO outside Syd Reed in the # 3 Ron Ward twin through pit turn at the Royale.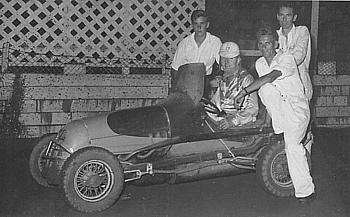 Bob Playfair in the # 17 Ford V860 midget with crew at Cumberland Oval, Parramatta.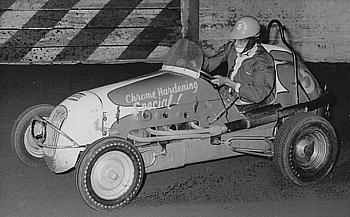 Don Newell in the # 5 Holden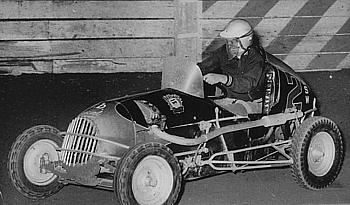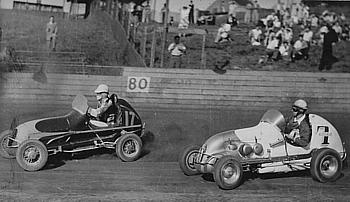 Bob Playfair 1947 World Champ leads Ray Revell 1949 World Champ at the SSG.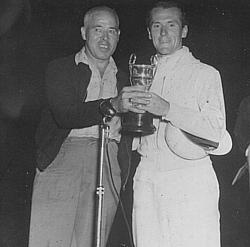 Two very famous names in Sydney Speedway, track curator Reg Mulligan and midget ace Peter Cunneen.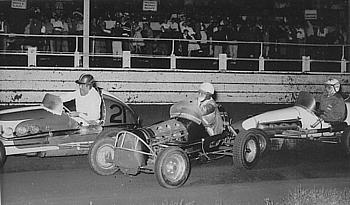 Johnny Peers in # 21 leads Nick Collier in # 77 with Johnny Harvey in # 13 at the rear.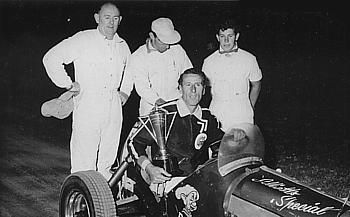 Herb Elliott (left) with crew and driver of # 77,

Lew Marshall.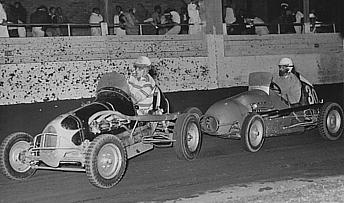 Norm Rogers in # 7 leads Spike Jennings  in # 30, pit bend at the Royale.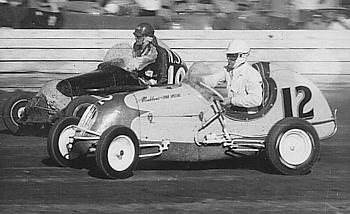 Ken Morton in # 10 outside Ron Madden in # 12.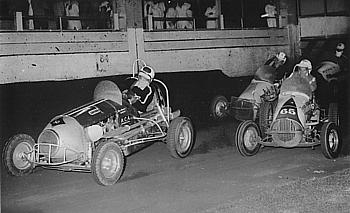 Lew Marshall in # 50 leads Andy McGavin in # 65, Peter Johnson in # 85 and Len Brock in # 99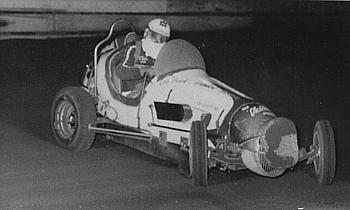 Len Brock runs at right angles to the pole line in the

# 99 Repco.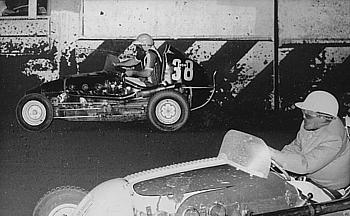 A young Jeff Freeman in# 38 up high on Johnny Peers in Holden # 20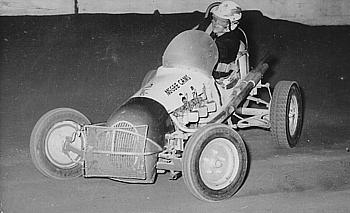 Peter Johnson in Holden # 85.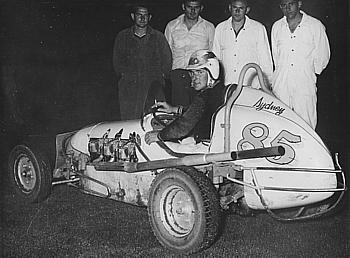 Peter Johnson ( Pantlin) and crew. Keith Wells of the famous Wells Racing Team 2nd from right at rear.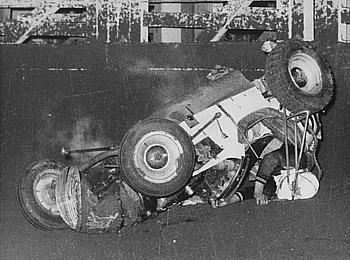 One of Len Brock's more nasty bingles at the Bull Pens corner, Sydney Royale.

Kevin Park changes a very worn right front wheel & tyre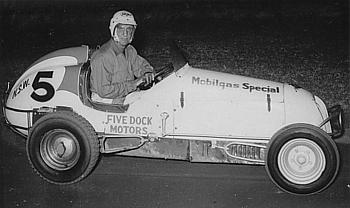 Andy McGavin in the Don Mackay # 5 Five Dock Motors Holden.

Great photos...thanks Don.