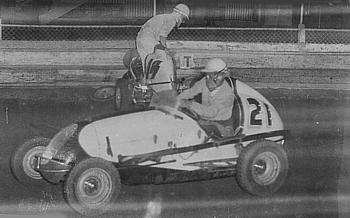 Dallas James in # 12 slips by a troubled Alan Skinner in # 14.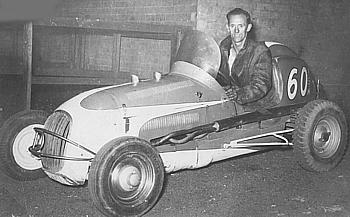 Sydney sidecar star, Bert Martin also drove midgets. Here he is in the V860 # 60. This was the car Reece Discombe brought over from New Zealand as # NZ35 in the very early 50s. The car was later raced by Johnny Peers and Fay Taylour as # 12 and in Qld. successfully by young star driver Kev Jefferson.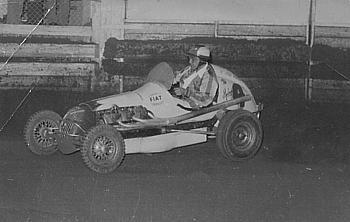 Local hero, Andy McGavin in the Marshall Holden # 4 at the Sydney Royale.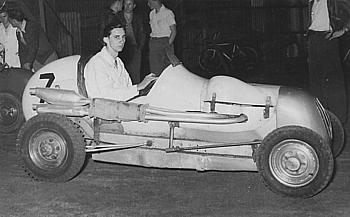 Popular young Sydney driver, Paul Moffit in his A Model Ford # 7.

Paul Moffit in # 7 runs with Bill Reynolds in the Barnes Holden # 3 at the Royale.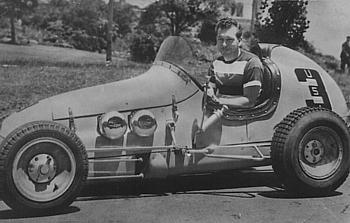 Top American driver, Cal Niday toured Australia in the late 1940s with this smart little yellow Offy USA # 3.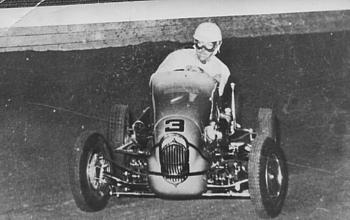 Cal Niday in action in # 3.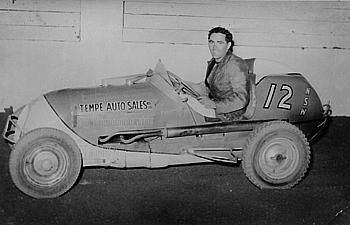 Top Sydney midgeteer, Johnny Peers in the ex Discombe, ex Martin # 12 V860.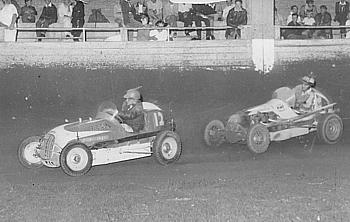 Johnny Peers in #12 leads Andy McGavin in # 4 at the Royale.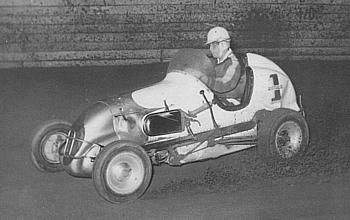 Australian legend in speedcars, the mighty Ray Revell in his Offy Australia # 1.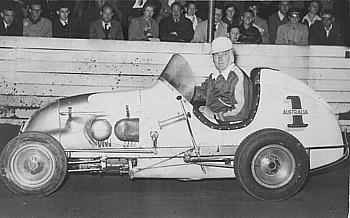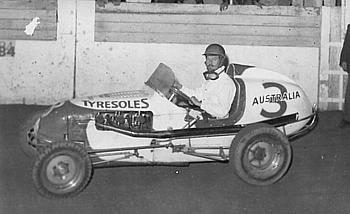 Twice ' World ' Speedcar champion, Englishman Bill Reynolds in the Barnes Holden #3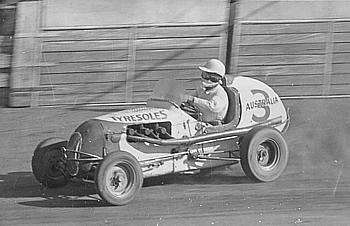 A nice action shot of Bill and # 3.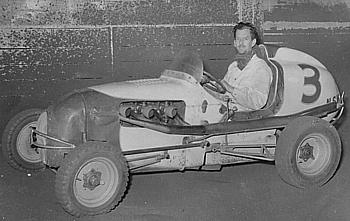 A very successful duo, Bill and the Barnes Holden # 3.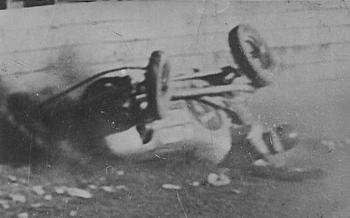 Jack Skelton crashes the twin.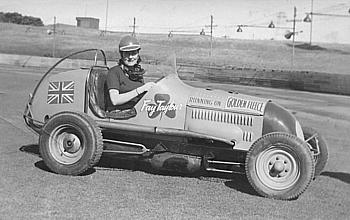 Irish woman driver Fay Taylour toured Australia twice in the 50s. She drove this V860 ( ex Brewer 48 car ) on her first tour.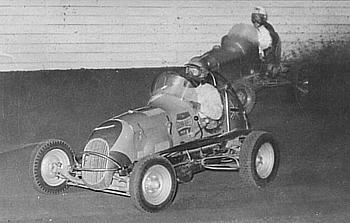 The Fay Taylour / Edna Wells match races at the SSG in the 50s were unique in Sydney midget racing. Fay drove the ex Brewer V860 and Edna drove the A model # 6. Edna beat Fay in two out of three and had never driven a midget before these match races.

Thank you Geoff for this historic collection of Sydney midget racing photos in the 50s.