It's a rare privilege to be able to present some history, photos and memorabilia of Frank Marsh of the U.K.

Frank was a top midget driver in 1938 and a member of the English Belle Vue Midget Car team.

Thank you to his son Harry for this opportunity to honour his Dad's memory.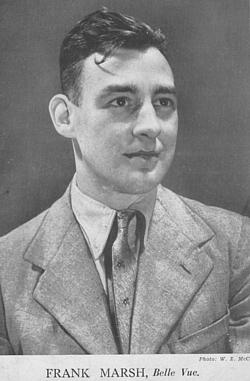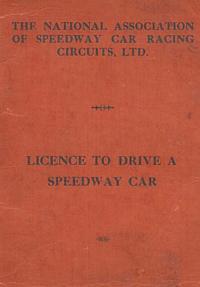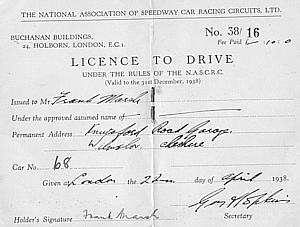 Frank Marsh's Licence to drive a Speedway car. Issued 22nd April 1938.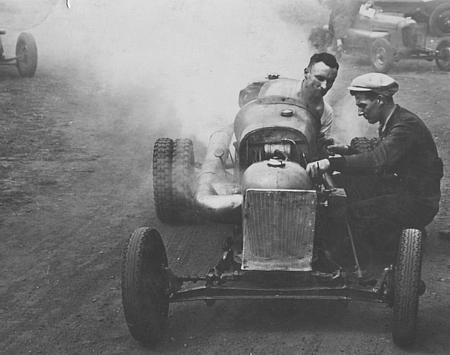 Tuning Frank's first midget with an Elto 2 stroke outboard marine engine. The exhaust pipe diameter was huge and Frank said if any one came up to pass he held the throttle wide open exposing the would be overtaker to an ear shattering noise and they would back off.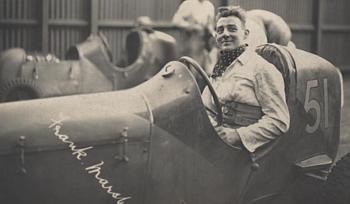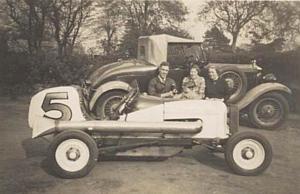 A family photo with the Elto midget # 5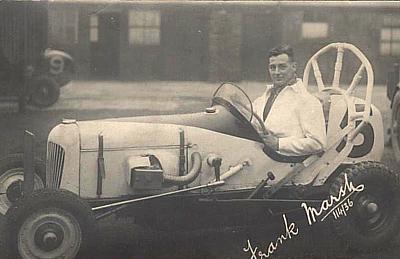 This early version of a roll bar was not a success, it was too heavy.

A view of the LH side of the Elto powered midget # 5.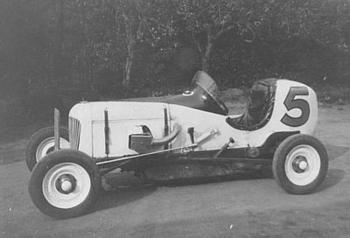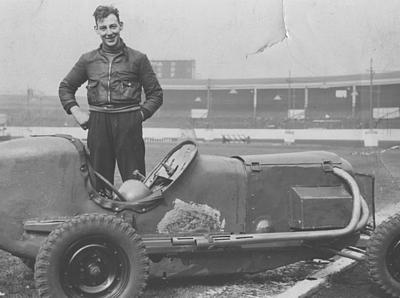 Frank and his last midget. J.A.P. powered.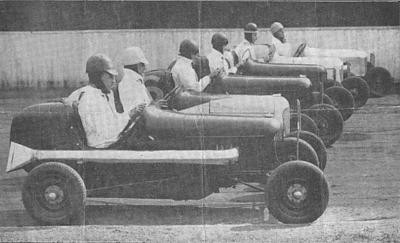 The Belle Vue midget car team line up.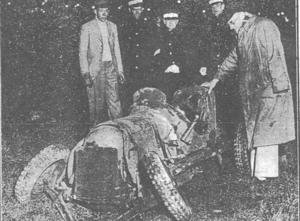 Frank's wrecked midget after he crashed through the fence at Lea Bridge Speedway. He escaped injury. Ron Wills on the right did not get off so lightly after his crash at Southhamton a couple of days previous.

Marine Gardens, Portabello, Edinburgh, Scotland

July 2nd 1938.

Southern Midget Teams Vs Northern Midget Teams.

                      Southern Team




Northern Team.
                      Spike Rhinado



     Chas Pashley    

                      Basil De Mattos                            Eric Worswick

                      Bruce Warburton                         Frank Marsh

                      B. Baldon.                                    Johnny Young

                      Stan Mills                                     Frank Bullock

                      Jimmy Raines                              Jack McCarthy

                      Gene Crowley                              George Goodley

Norths beat Souths  36 to 35.

Frank Marsh broke the track record when he won Heat 9 in a time of 1 min 23.8 secs. Frank's throttle jammed open at the start and he drove the whole race with a wide open throttle. Harry, his son, says he doesn't think that record was ever broken after that.

Thank you to Harry Marsh for sharing these wonderful moments in his Dad's Speedway career with us on JustMidgets.