Ralph Henderson, a family man, a business man and a racer. Ralph was a man who had his priorities in order, sometimes stopping competition for months at a time when business matters at his Automotive Workshop were more pressing. He drove in the early to the late 1950s and raced at Cumberland Oval, The Sydney Sports Ground and the Royale. His car number to start was # 9 but after a crash and rebuild # 9 came back as # 11, it was an immaculate white coloured Speedcar powered by an "A" Model Ford engine. Ralph wasn't a World beater but he was one of the most consistent drivers of the early 50s in an exceptionally reliable car and gained many placings in his Heats.  Ralph ran 3rd to Bill Reynolds in the #3 Barnes Holden and Werner Greve in the McGee Holden # 13 in the NSW Speedcar Title held at the Sydney Sports Ground on Friday 18th March 1955. I saw Ralph race many times and he was a great favourite of mine , it gives me immense pleasure to present this tribute to him.

Thank you to his daughter , Lynne Asplet, for supplying these photos for the Just Midgets site and allowing us all to relive that little bit of Australian Speedcar history that was, Ralph Henderson.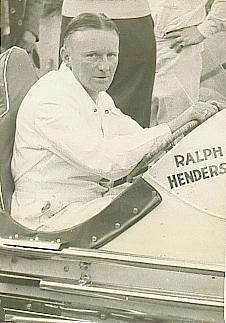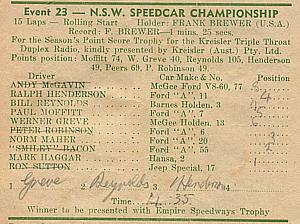 The programme with results from the 1955 NSW State Speedcar Title in which Ralph ran third.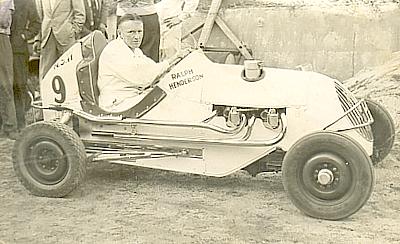 Ralph in his original immaculate A Model number 9.

Love that extractor and tuned ( different lengths ) exhaust system !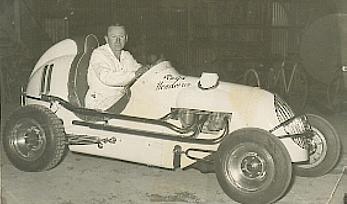 Ralph in the re vamped car as # 11.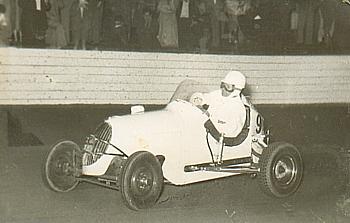 Negotiating turn 1 at the Sydney Sports Ground Speedway in # 9.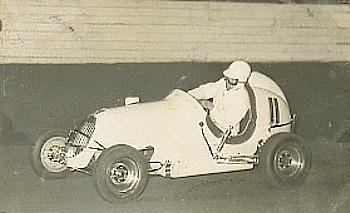 Running # 11 through turn 1.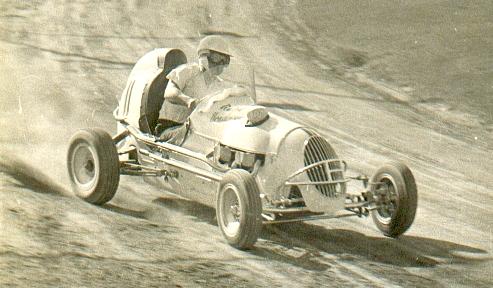 A great action photo of Ralph and the A Model # 11, Sydney Sports Ground.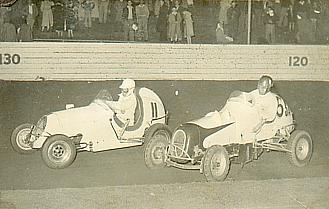 Ralph in #11 heads Ray Huppatz of South Australia in SA5 through turn 1 at the SSG.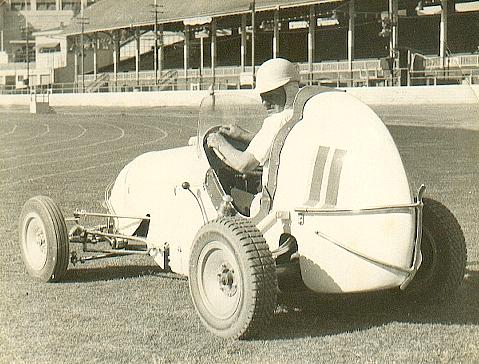 What a beautiful little car ! Ralph in # 11 on the infield of the Sydney Showground Speedway. The famous Suttor stand in the background.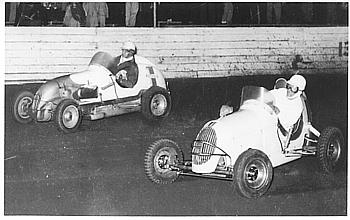 Aussie Speedcar icon, Ray Revell in # 1 on the high line rounds up Ralph in # 11 at the Sydney Sports Ground.  Ralph ( in # 9 ) and Ray were paired in the Empire Speedway's Speedcar Best Pairs Championship at the Sydney Sports Ground Speedway on Friday the 12th December 1952. They won the Trophy with a score of 12 points, beating Ted Green and Bert Martin on 10.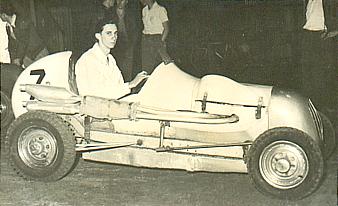 The also very consistent, Paul Moffit in # 7 A Model was one of Ralph's greatest opponents in those days. Paul and Ralph both built up Stock cars for Australia's first Stock Car race in Nov. 1954 but Ralph didn't start. Paul was very successful in Stock Cars.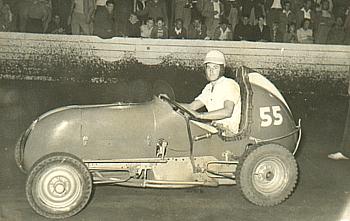 Bill "Smiley" Bacon in # 55 was another of Ralph's opponents.

Johnny Peers in the famous # 12 was a front runner in the early 1950s in yet anorther A Model.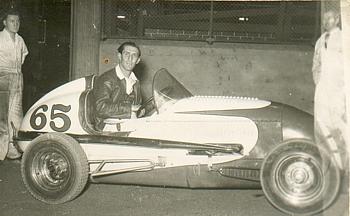 Andy McGavin in the Ray Revell Ford V860 midget. Andy and Ray were brothers in law.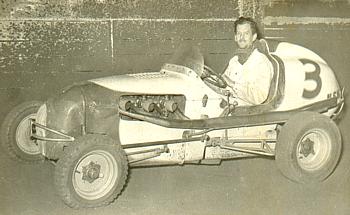 Bill Reynolds in the Barnes # 3 Holden . Built with a Supercharged Jeep engine( as above right ) it is pictured here with a Grey Holden engine. This was the first Holden powered midget to run on Sydney Speedways.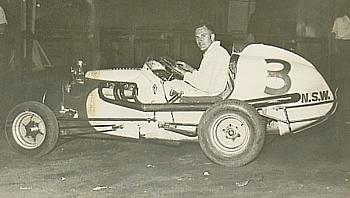 Harold Barnes in his second midget # 3 with the Supercharged Jeep engine aboard.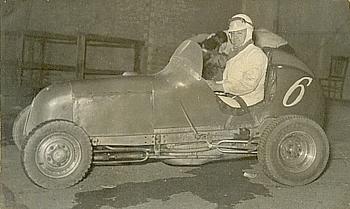 Bill Annabel in the # 6,  A Model Ford midget. This was the car that took Ray Revell to fame in his early career. Bill drove against Ralph at the Sports Ground. Several drivers drove this car in later years including lady driver Edna Wells in match races with Irish woman driver, Fay Taylour.. A car with a grim history.. claiming the lives of Bill Annabel, above, at the Sportsground on 23.10.1953 in an accident involving German,  Werner Greve and Tony Burke lost his life in this car at Westmead Speedway on 25.7.1965.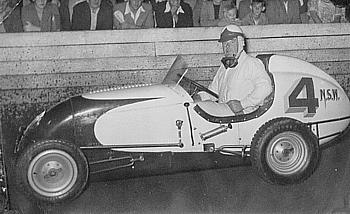 Ted Green in the beautiful little # 4 midget. This was Jack Brabham's second car powered by a J.A.P. 880.

Green bought the car and fitted a 6 Cyl Studebaker SV engine seen here, later sold it to Jack O'Dea from Victoria, Jack ran the Studebaker very successfully.  # 4 ended up as # 66 with a Holden engine in the hands of Kevin Park.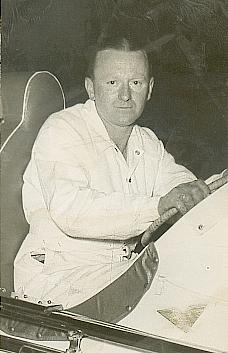 I hope you have enjoyed this tribute to Ralph Henderson and his friends, it was my great pleasure to be able to present it on "Just Midgets".

Thanks Lynne.