Another great page of Ian Smith action midget pics from the 60s - All photos are copyright of Ian Smith.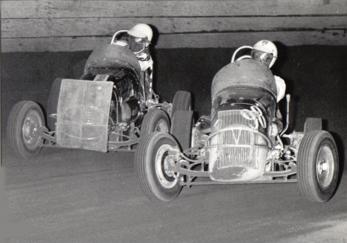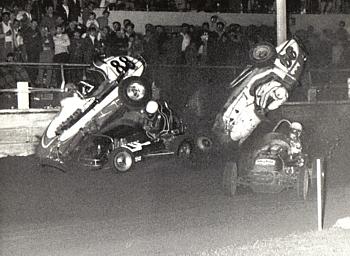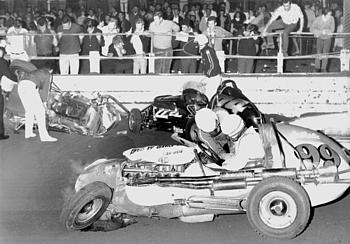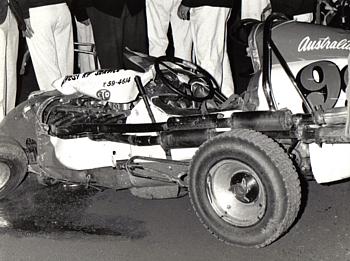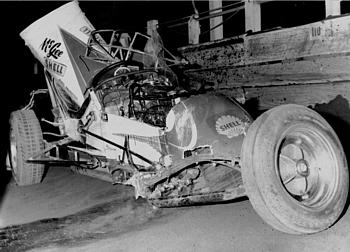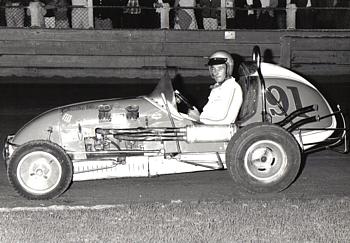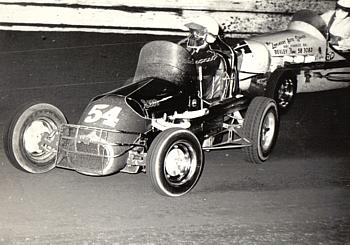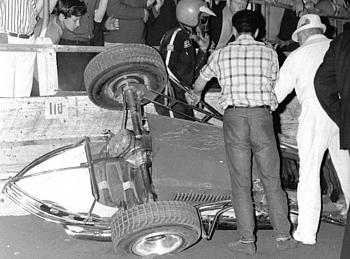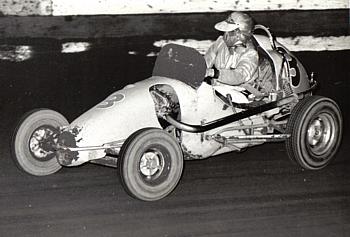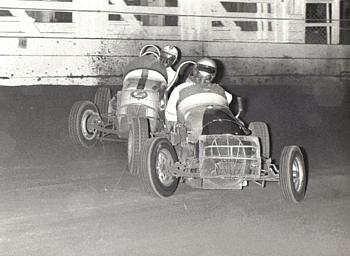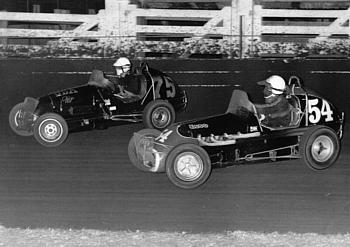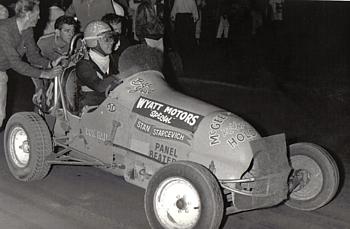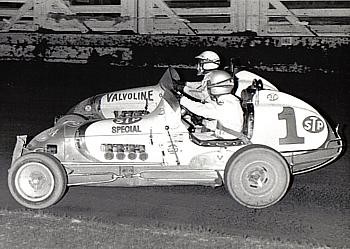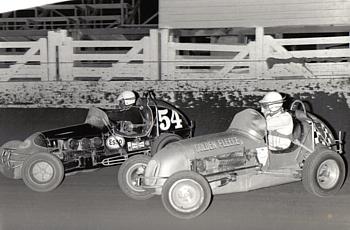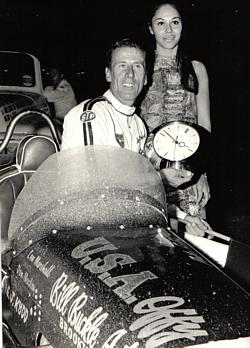 Johnny Stewart on the inside in # 98 leads Lew Marshall in the Offy.

Len Brock # 99, Brian Mannion # 88, Ray Noble in # 74

Brock in 99 , Mannion upside down, Noble stepping out of # 74.

The wrecked # 99 car of Brock.

Mannion's # 88 wrecked car.

Barry Butterworth in the ex Bus Broscene  # 91 Chev II.

Lew Marshall in the Wells # 54 leads Jeff Freeman in the Linklater # 55.

Mannion gets clear of # 88.

Sid Reed in the Ron Ward # 3  V Twin.( Oct.1964.)

Barry Butterworth leads Johnny Stewart through the Bull Pens turn - Sydney Showground.

Jeff Freeman, Mackay Offy # 75 leads Lew Marshall in the Wells # 54 Holden.

Western Australian visitor Bill Jost at the Royale.

Merv Neil (NZ) # 10, Len Brock outside in the BERCO # 2 Jeff Freeman in # 75 at the rear.

Mike McGreevy in USA 1 STP Offy leads Bob Tattersall in the USA 2 Valvoline Offy at The Royale. both of these cars are still in Australia. # 2 in Qld (restored) #1 in NSW ( under restoration 2007)

Two Aussie midget aces at work. Sid Middlemass in the Wells Bros Toyota # 54 leads Queenland's Bill Goode in the # Q5 Offenhauser.

'Lanky' Lew Marshall driving the Bill Buckle Offy picks up another trophy.

Thank you once again to Kerry Ingham and Ian Smith for this great collection of photos.