One of NSW's most skilful drivers and hardest chargers in open cockpit midget of the 1960s,

Kevin Park, has shared some of his memories with us on  'JustMidgets '.

Kevin ran 2nd. to South Australian Bruce Rickard in the 1961 ' World Speedcar Championship' at the Sydney Royale and was the winner of the " World Speedcar Championship" title at the Sydney Showground Speedway in 1964...thank you Kevin.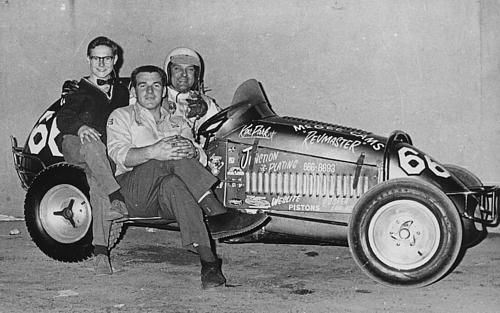 Kevin as we remember him in the # 66 McGee Cams Revmaster Holden midget with crew in the Sydney Showground pits.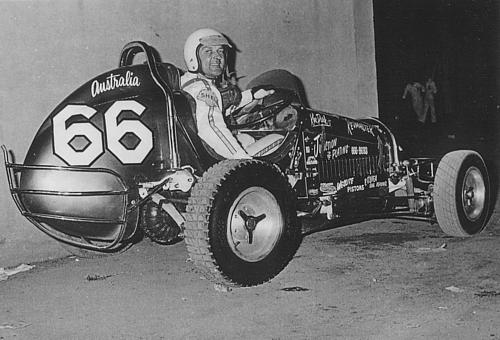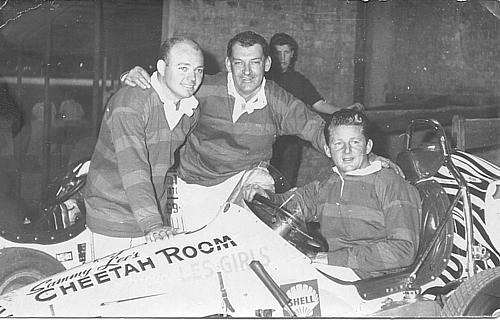 Ray Redding, Kevin Park and Johnny Stewart...Photo Geoff Davis.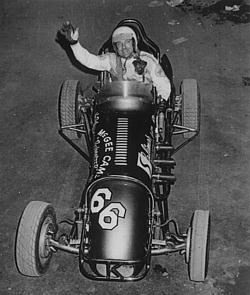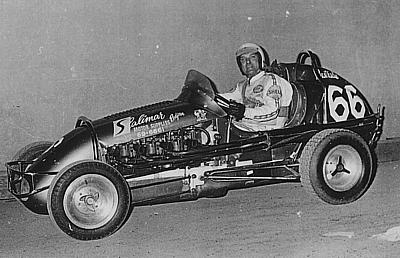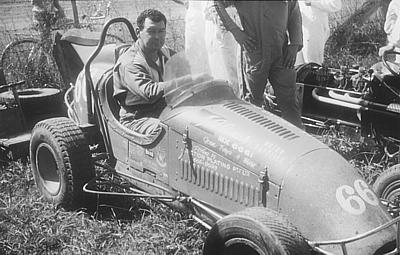 Kevin and # 66 and that looks like "Dopey" the Herb Elliott Holden # 77 next to him.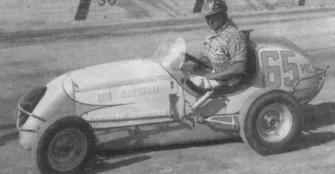 The Jack O'Dea Vic # 65 with a Studebaker engine, Kevin bought the car off O'Dea and fitted a Holden engine and re numbered the midget # 66.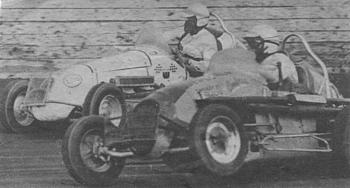 Kevin in the Little BERCO # 65 runs inside Peter Cunneen in #17. Kev has the left front off the deck as was his custom with this car at Westmead Speedway.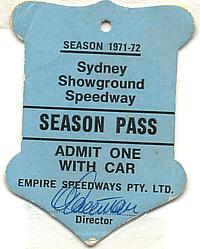 Kevin's passes to the Royale for the 1971 -72 season.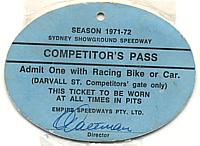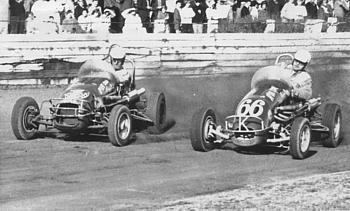 Johnny Stewart outside with S.A.s Murray Hoffman in Kevin's # 66 at Westmead.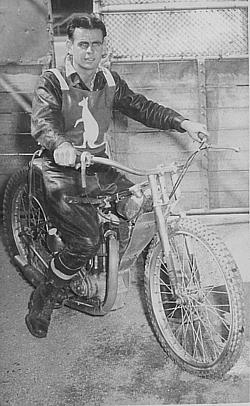 Like a lot of us of that era, Kevin was a true Speedway fan and loved the Solos, Sidecars and the Speedcars, a few of his other memories follow.

The rider above is Noel Watson, Noel lost his life at the Sydney Sports Ground Speedway on 6th November 1953.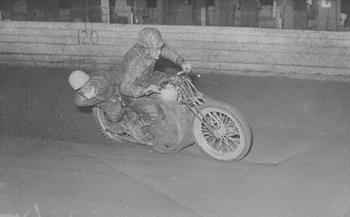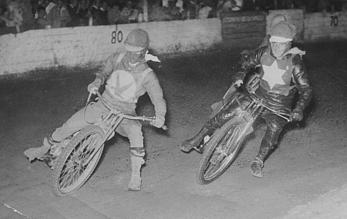 Noel Watson runs outside Arthur Trudgitt at Cumberland Oval Speedway, Parramatta.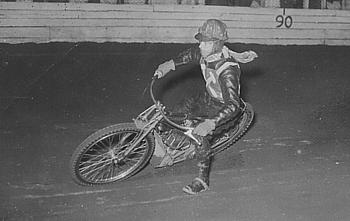 Don Lawson riding in his West Ham race jacket at Cumberland.

A top sidecarist of the era, Peter Speerin with maybe Johnny Hall as passenger.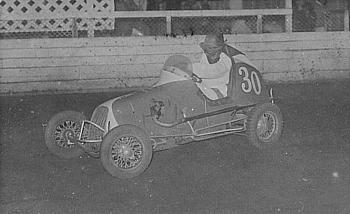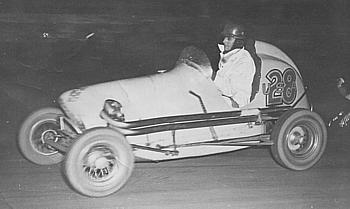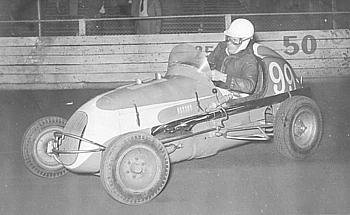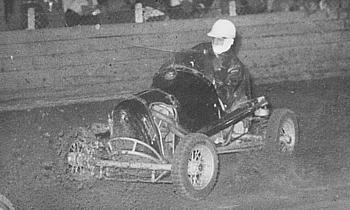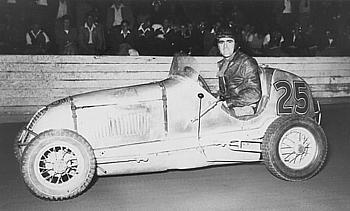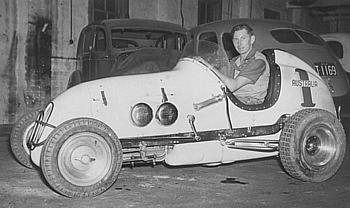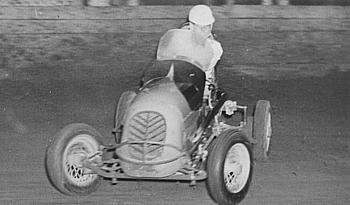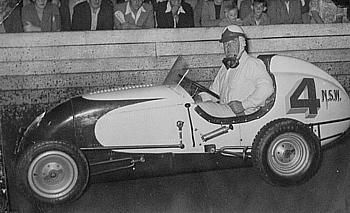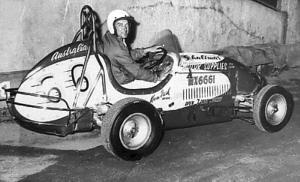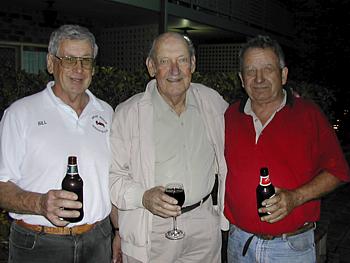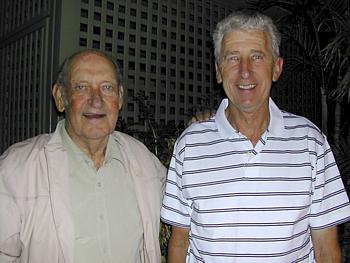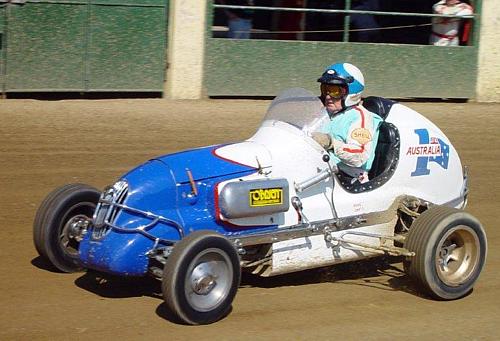 Jack Brabham in the Johnny Schonberg USA 28 J.A.P. 880 Twin.

Jack Brabham at Cumberland in the Jennings/Reed twin # 30.

Frank ' Satan ' Brewer in the Eddie Meyer V8 60 # 99 at the Sydney Sports Ground Speedway.

Johnny Wayman in a twin at Cumberland.

An early shot of the famous Ray Revell in the ex Balch, ex Grimm Offy, Aust # 1.

Johnny Peers in what looks like an A Model # 25.

Kev in # 66 in a different livery.

Bob Playfair Ford V860 # 17.

Ted Green in his Studebaker # 4, Ted sold it to Brabham who put a twin in it, Brabham sold it to O'dea who again ran a Studebaker and Kev Park bought it and fitted a Holden and ran it as # 66.

Brisbane 2005 and Bill Wells, Kev Park and Gordon Benny re run a few laps over a social drink.

Kev, now in his early 80s poses for a pic with Howard Revell, Brisbane 2005.

Kevin took to the dirt again after 30 odd years in the Ray Revell Offy Aust # 1 at the Cyclone Industries Vintage Speedcar Spectacular at the Brisbane Ekka on Sept. 10th 2005. and he even wore his original race suit.

Thanks for the memories ..Kev.


# 66 with the Shalimar Spares sponsorship on the LH side of the bonnet.

Kev passed away after a long illness on 5th September 2010.

Rest in Peace Kevin.