American midget ace, Cal Niday toured Australia on two occasions, 1946 /47 and 1948. On the latter tour he brought over the beautiful little yellow USA # 3 Offenhauser.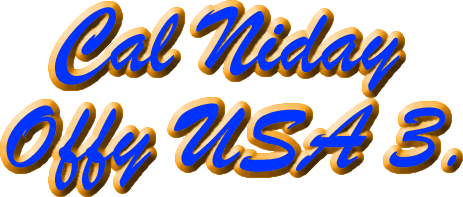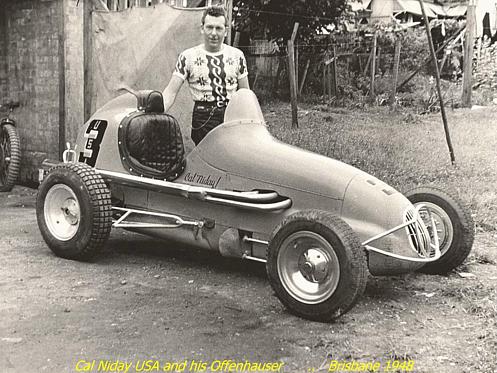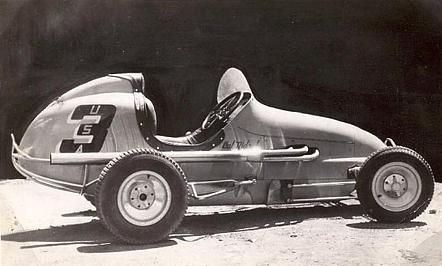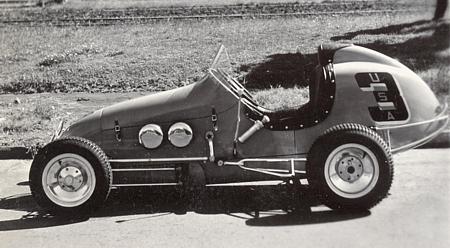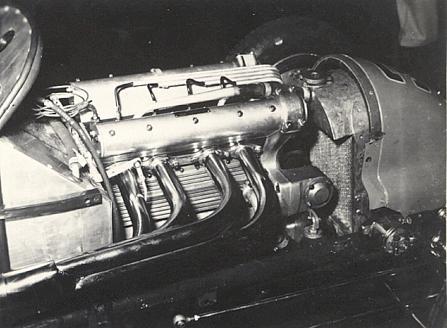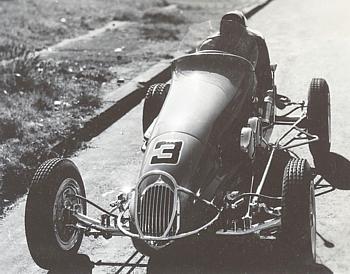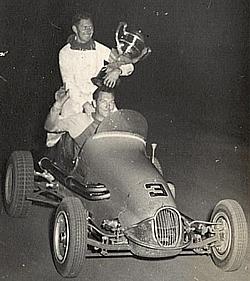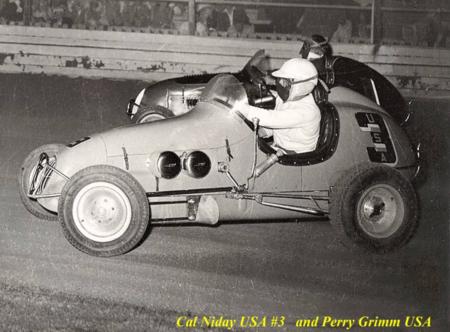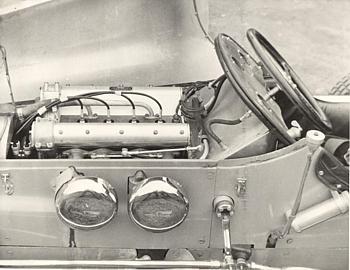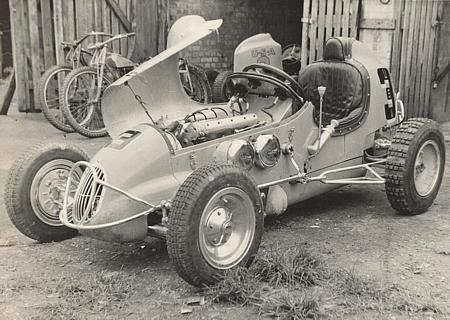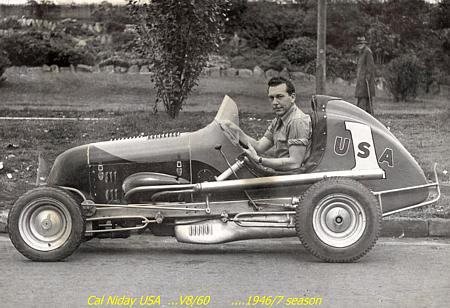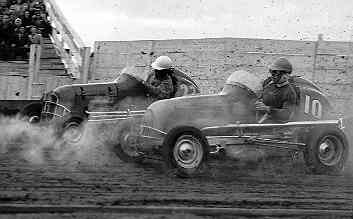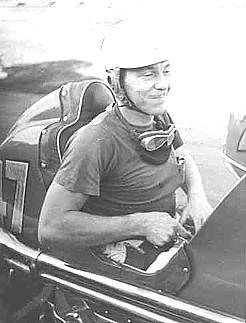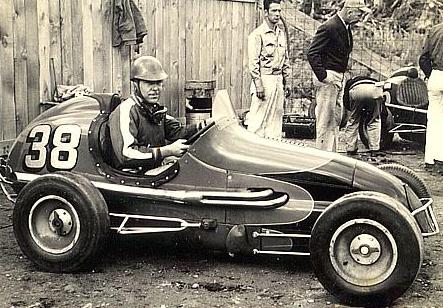 Cal in the little # 3 Offy as it ran in the States as # 38.

Perry Grimm runs outside Cal Niday, down under.

A speedway scene down under in the 1940s. A couple of speedway bikes and the # USA 2 V860 midget of fellow American George Williams in the garage.

A nice frontal shot of # 3.

Cal Niday gives Aussie Ray Revell a lift after a championship win.

A couple of views of the Offy engine.

Cal on his first trip to Australia in the V860 USA1.

Bob Barker in # 23 outside Cal in # 10 in the States.

Cal buckles up in the Duane Carter Offy.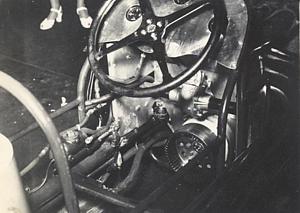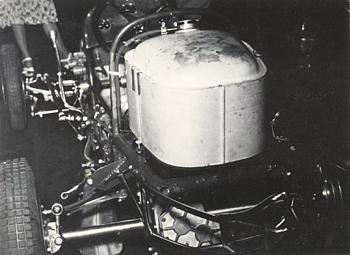 The drive line under repair.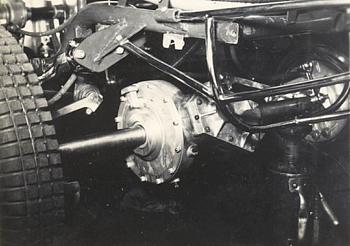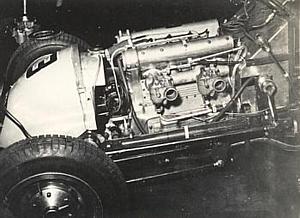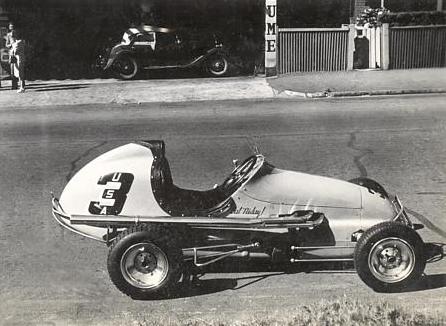 What a place to park an Offy !.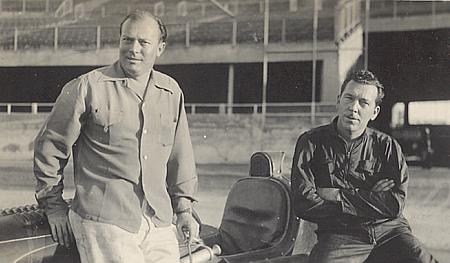 Perry Grimm and Cal Niday of the U.S. in front of the Martin & Angus Stand on the infield at the famous Sydney Showground Speedway

A big thank you to Garry Baker from Victoria and Mel Anthony and Ray Lyle from the States for this great selection of classic photos.