Don Radbruch, ( pronounced Radbrook ) an ex racer and Author from the USA has been good enough to share some of his memories with us here on 'Just Midgets" ............thanks Don.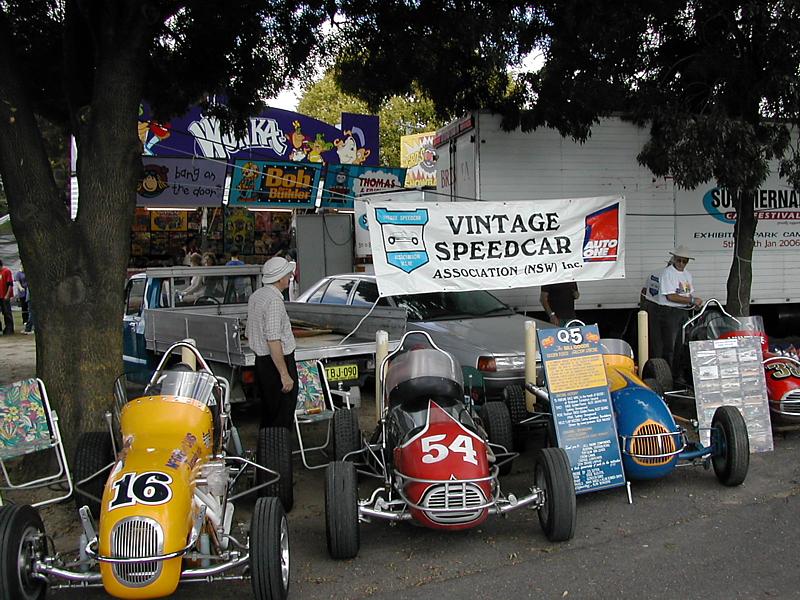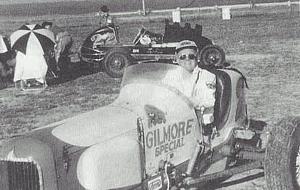 Don in the Don & Les Radbruch Merc - 1951

Don in the Lou Kleinau Winfield Rocker arm car - Bellville , Kansas 1996.

Don was born in 1924 and attended his first Speedway meeting at the San Jose Speedway, Ca. at the age of 6 . He later started in Soap Box Derbies, served in WWII in the infantry and attended college after the war. In 1948 he converted his A Model street rod into a track roadster and his racing career had begun.  In 1951 he and his brother Les built a sprinter, Don says the car was quite well ahead of it's time in design. This car carried Don to the #1 place in the 1951 ARA Championship. From 1954 to 1967 he concentrated on midgets with the Bay Cities Racing Association.

He was keen on writing from an early age and in later years published his first book, Roaring Roadsters in 1994.

Roaring Roadsters 2 followed.

Next came the 319 page, 605 photos,  book entitled

Dirt Track Auto Racing - 1919- 1941 - a Pictorial History.

The following photos are from Don's collection of early midget racing pics in the U.S.A.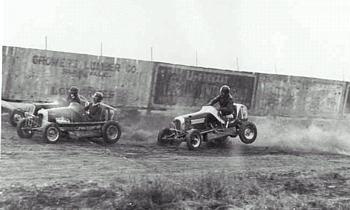 1941, San Jose, Ca. midgets racing on a temporary race track in a Ball Park, which was quite common in that era.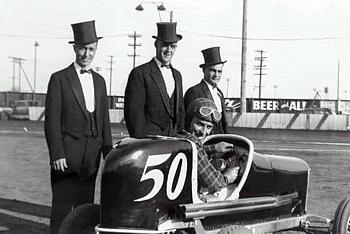 Andy McNair in his 4 cyl. Star engined midget # 50 at the San Francisco Motordrome, circa 1937. All the pit crews were not this fancily dressed ! As the cars were hand push started it took a big crew to get them off the line.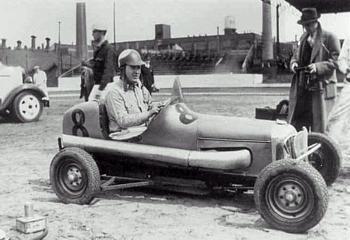 Duke Nalon, circa 1940 in the Elto 4-60 outboard boat engined midget #8. Nalon although very successful in midgets is best remembered for driving the famous Novi Specials at indianapolis in the late 1940s.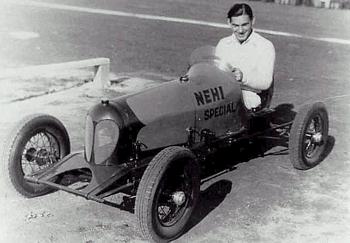 Indy car driver, ' Stubby ' Stubblefield tries out Harry Alley's midget for size at a showing of the small cars at Oakland Speedway in the spring of 1933.  Alley drove this car in the first ever midget race at Sacremento Ca. on June 4 1933, and a new form of motor sport was born.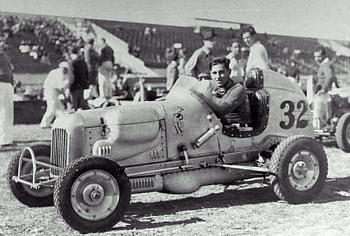 Roy Russing in the Charley Allen Offy # 32 at Oakland Speedway 1937-38. The midgets usually ran the 1/4 mile tracks but there were a couple of successful 150 mile midget races on the high banked Oakland mile Speedway. Russing a top midget driver pre & post WWII had his career cut short in a fatal crash on 22nd April 1946.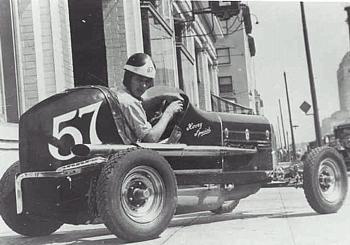 Fred Agabashian in his 1937 ride - the Scotty Hovey Special. As well as starring in midgets in Northern California, Fred was a top Indy car driver having his first run in the 500 miler in 1947.  He drove the Indy 500 race 12 times with his best finish in 4th place in 1953. He qualified his Cummins Diesel car on pole for the 1952  500 race.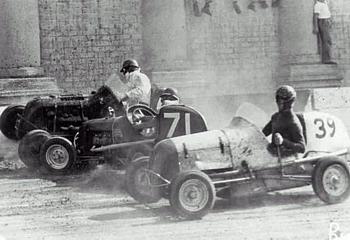 Balboa Stadium, San Diego Ca. circa 1939. Peter Naccarto rides the fence and tangles with Pee Wee Lynch in 71. Midget racing was popular at this venue from 1938 until 1961 when the track was torn up and a footabll stadium was erected.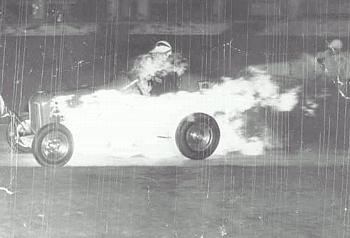 This sensational photo was shown on the front page of many Newspapers in the U.S.A in 1938. It's Fred Friday at Gilmore Stadium L.A. and remarkably Fred was not badly hurt. He was up and driving again in a month.

Don passed away in January 2008.