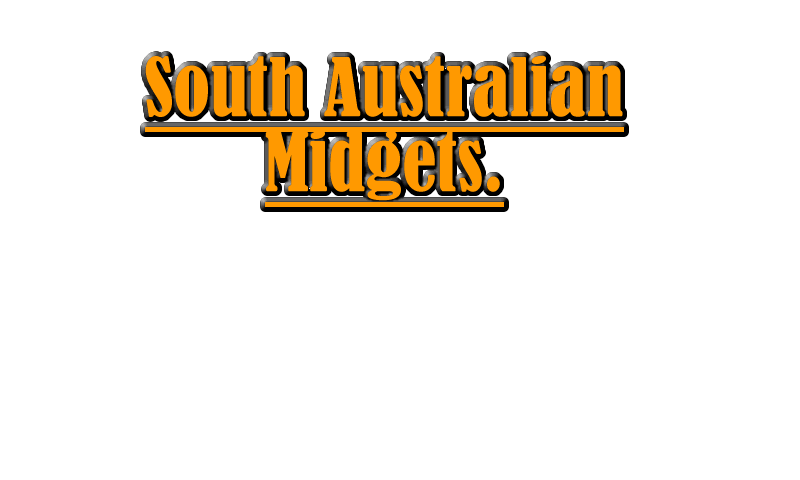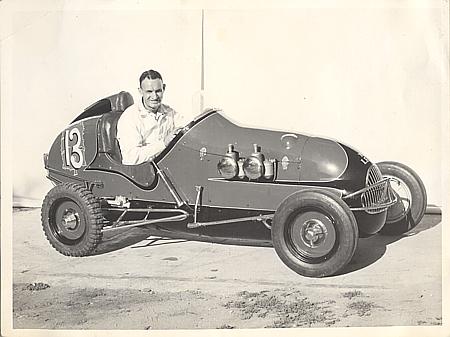 One of the great characters of the Sport in South Australia was the genial Len Golding. Len is seen here in his magic little midget " The Leaf ", so named because of the Lea Francis power plant under the bonnet. Gordon Benny tells the story of firing up the Lea Francis for the first time.

" Len and the boys had worked to all hours fitting the brand new Lea Francis engine into Len's midget # 13. When it was finally installed they pushed it out into the laneway and fired her up. It started straight away and sounded great, waking the neighbours, the local dogs started barking. Pushing it back into the garage, Len was blipping the throttle and soaking up the glorious sound of this little engine. Unbeknowns to Len the factory in England had "Tropical-ised"  the engine, filling it with preserative wax so it would not rust or seize on the trip out to Australia. The boys were yelling to Len " THERE'S NO OIL PRESSURE !...... THERE'S NO OIL PRESSURE ! " Len kept blipping and reving and smiling in sheer enjoyment. When he finally killed the engine the boys said, couldn't you hear us ? we were yelling THERE'S NO OIL PRESSURE !  I KNOW '!..I KNOW ! I HEARD YOU... says Len.....BUT IT SOUNDED SO FANTASTIC... I COULDN'T SHUT IT OFF ! "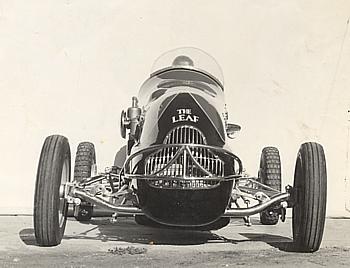 A couple of different angles of The Leaf midget of Len Golding's. The Lea Francis engine appeared to be DOHC but in fact only had two sets of overhead rocker gear operated by short angled pushrods. Both cams being high in the cylinder block.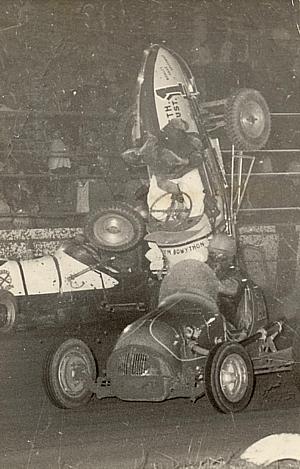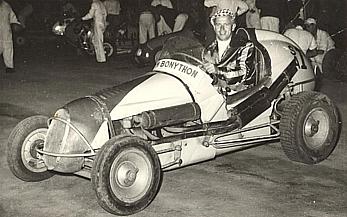 Left, Rowley Park Promoter, Kym Bonython takes a high one in SA1 with Bill Wigzell coming underneath. Above Kym in the ex Harold Barnes, ex Bill Reynolds NSW # 3 Holden midget, pictured here as SA1. This was the first Holden powered car in NSW  in the early 1950s.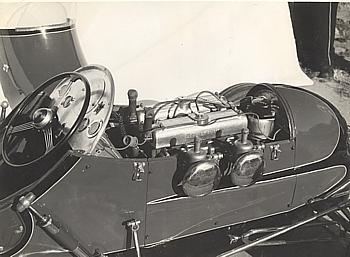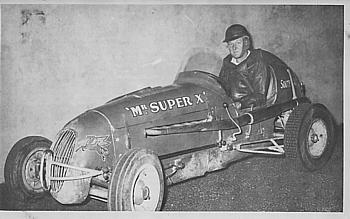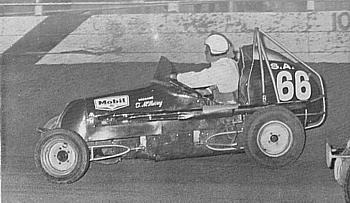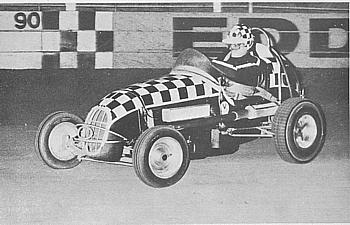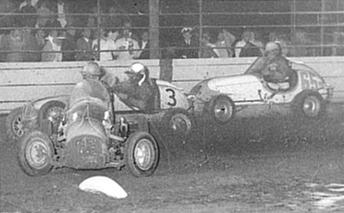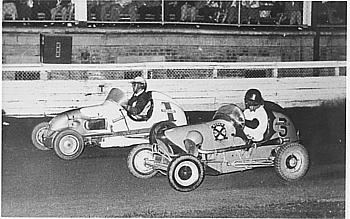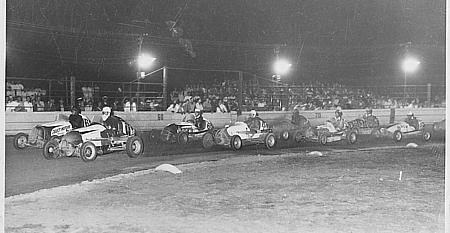 South Australian Harley Dillon. a crowd favourite at Rowley Park. Harley lost his life in an accident there on the 25.2.1956

South Australian champion driver Harry Neale. Harry lost his life on 6.2.1959

Ray Revell, outside, runs with South Aussie, Len Golding in the ex Jack Brabham twin, SA3 at the Sydney Royale.

Bill Shevill in #3 has just hit Jack O'Dea in # 65 and Bill Wigzell slips through on the inside.

The midgets are lined up for the start of a feature race at Rowley Park Speedway. South Australia in the mid 1950s.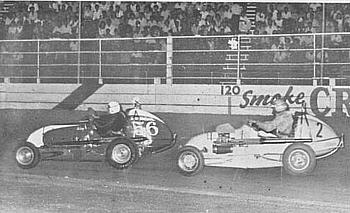 Rex Sendy in # 56 leads Billy Wigzell in # 2.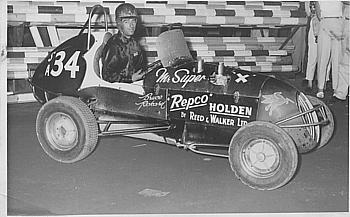 Bruce Rickard in the Repco Holden SA34.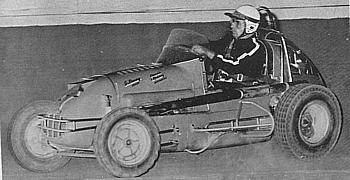 S.A. midget stalwart, Gordon Benny.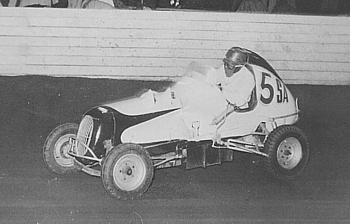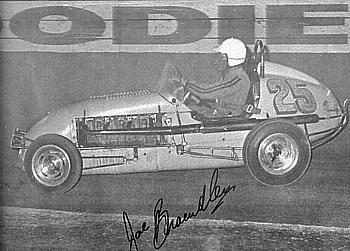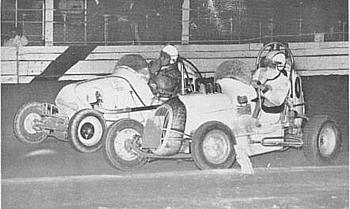 Bob Lane dives under Rex Sendy at Rowley. Rex is driving the ex Brabham, ex Golding J.A.P. twin.


If you have any good sharp photos of SA cars or drivers you can email me for this page it would be much appreciated.