Irish woman  Miss Fay Taylour first toured Australia in 1929 riding Dirt Track Douglas solos. She rode at  the Melbourne Exhibition Speedway against Victorian champion C.Bounds on Feb. 1st 1929.  One of Fay's bikes is now restored and is here in Australia. Later in the early 1950s she toured again twice,  this time driving midgets and aquitted herself well in the little rockets.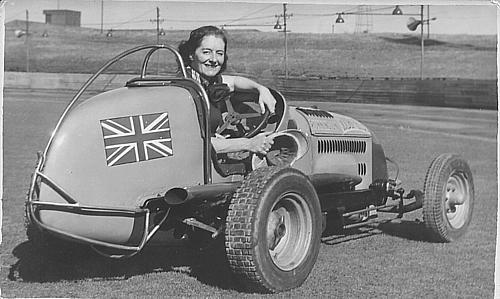 Fay poses in the ex Brewer # 48  Ford V860 car at the Sydney Sports Ground Speedway on her Australian tour in 1952. It was said in an article written about Fay that she wore her Pink pajamas under her driving suit in case she had to go to a Hostpital due to an midget accident and she always left her bag packed on her bed in her Hotel room. The car was painted in the Golden Fleece corporate colours of yellow and blue and ran as # 18. Bill Reynolds also drove this fabulous car in this livery. This is the car that John Harvey eventually drove in the 60s as the Mackay # 13.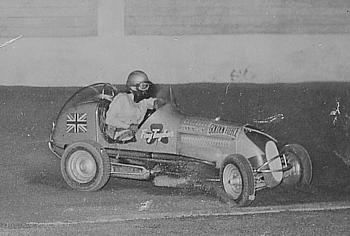 Fay spins the V860 in Pit corner at the Royale. Note the large shamrock painted on the scuttle.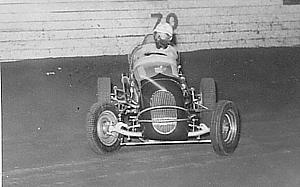 A lovely head on shot of Fay in a slide.  Fay match raced Brewer in Brisbane and beat him in one heat, she also broke Ray Revell's one lap record.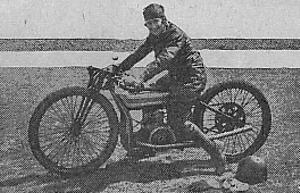 Fay on her Speedway Douglas in England in 1928.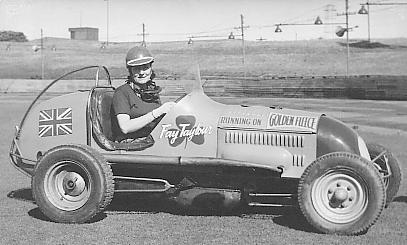 Another shot of Fay in # 18.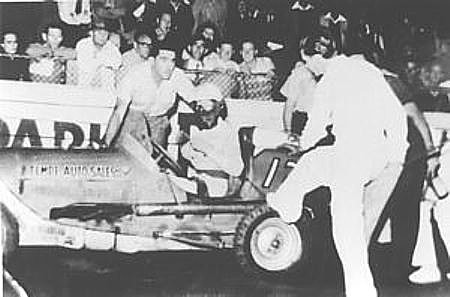 Fay on her Australian tour in 1952. She is in the ex Reece Discombe, ex Bert Martin,  Johnny Peers Ford V860 # 12. Johnny Peers is leaning on the car over Fay and speedcar official Ron Johnston has his foot on the left rear wheel. A young Brian Darby, aged 11  ( arrowed, looking over the fence  standing on two housebricks)


   Johnny Peers won the NSW Speedcar Championship in 1948.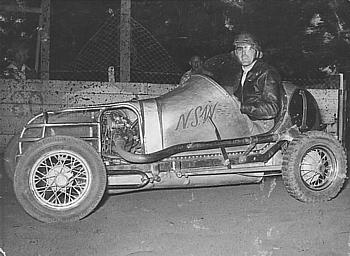 Johnny in the Dark # 1 twin at Cumberland Oval, Parramatta.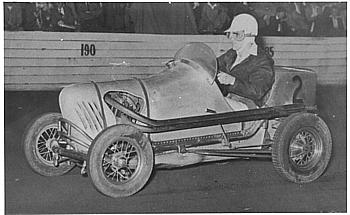 John in the ex Kev Gallaher twin # 2.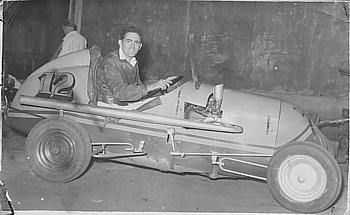 John in the Madden A Model Ford # 12.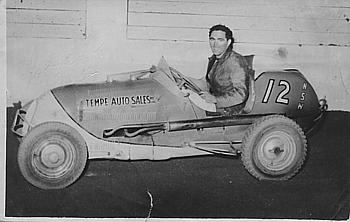 Peers in the # 12 ex Reece Discombe# NZ35,  Tempe Auto Sales Ford V860.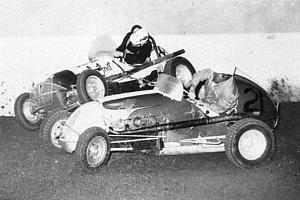 Johnny desparately steers away from Peter Johnson (Pantlin), unfortunately Johnson lost his life in this accident.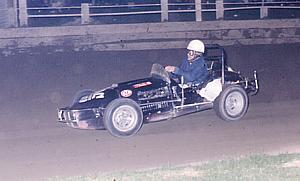 Johnny Peers in the Roadster at the Royale.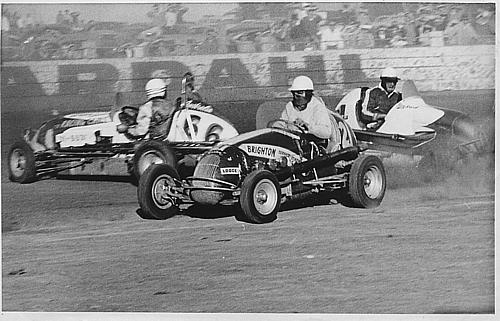 Kevin Park in # 66, Johnny Peers in # 21 and Ray Revell in # 1 take evaisive action at Westmead.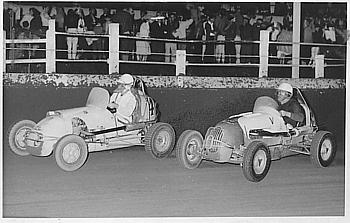 Johnny drove the BERCO Repco # 2 in 1962 and is seen here inside Peter Cunneen in the fabulous little twin # 4.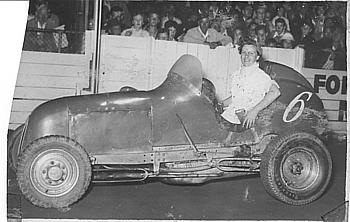 Local Sydney girl, Edna Wells took on Fay in a series of match races on Fay's tour in 1952. Edna had never driven a midget before and beat Fay in all match races. ( Dec. 5th 1952) Fay blamed the poor performance on her car, the Peers # 12 V860. Edna is seen here in the ex Q1 Ray Revell A Model # 6, it was a jinxed car as in 1953 at the Sydney Sportsground, it claimed Bill Annabel's life and on the 25-7-65  Tony Burke lost his in the same car at Westmead Speedway.

I hope you have enjoyed the pictorial tributes to Fay and Johnny.