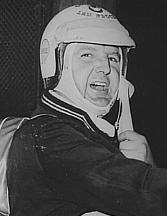 One of the hardest chargers in Australian Speedway midget racing over many years,  Len Brock was the ultimate entertainer.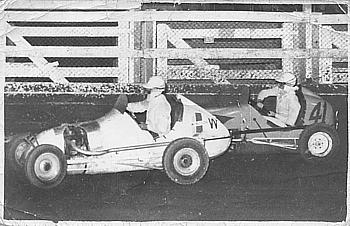 Len Brock in the white air cooled twin Windsor 1 and Peter Cunneen in # 41, another twin, run though the Bull Pens turn at the Royale.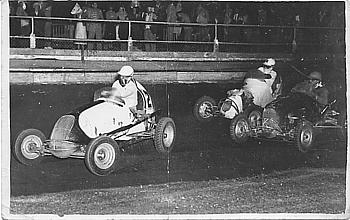 Dallas James in #21 leads Brock in the twin, outside rear, and what looks like Johnny Peers at the Royale.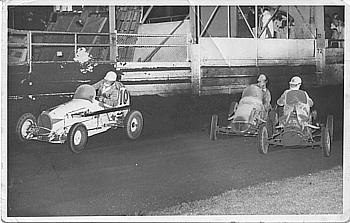 Nick Collier in the Holden #10 leads Brock, inside, and Peter Johnson in #3 through Pit turn at the Royale, 1957.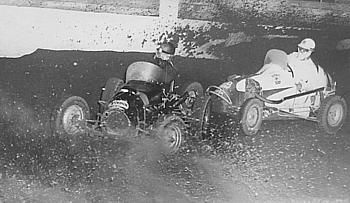 Bryan Cunneen leads Brock through a shower of dirt at the Royale.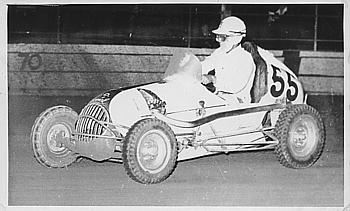 Len in the little twin the Ted Dark Special # 55.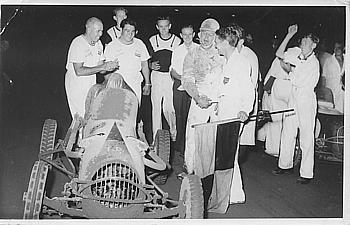 Len wins another one ! Reg Mulligan Snr. and Jnr. on left and Ron Johnston on right with flag.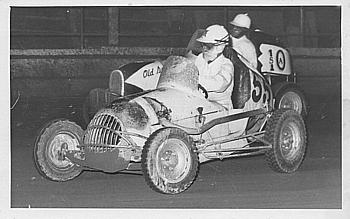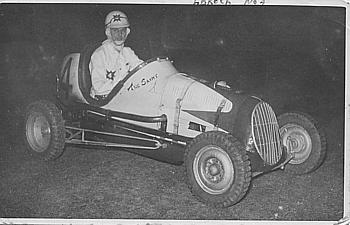 Len in another twin, # 4.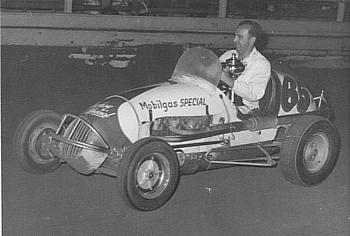 Len in the Don Mackay Holden # 65 does a Victory lap with his trophy.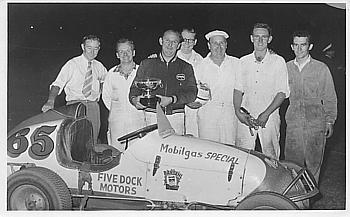 Len and Don Mackay with the Mackay team and # 65.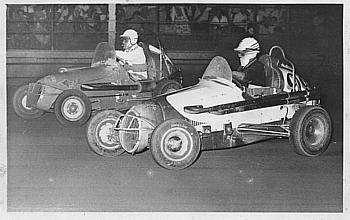 Len in the Repco # 99 runs with another Repco.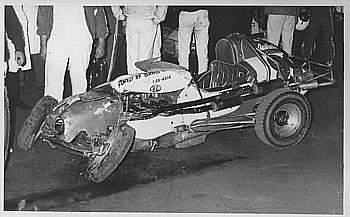 Len came unstuck in the Repco # 99.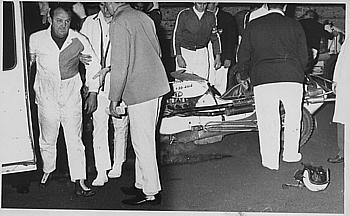 Brock is helped by the Ambulance crew. Looks like Lennie is "away with the fairies"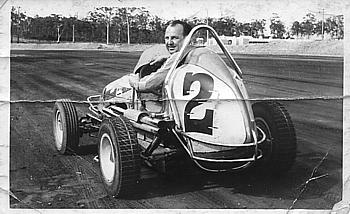 Len in the famous BERCO Repco Holden # 2. This car is now restored and runs with the VSA in vintage demonstration runs.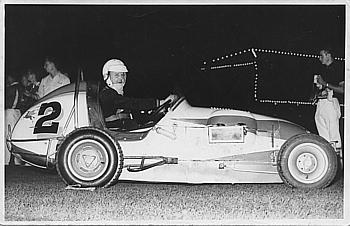 Len sits in the BERCO # 2 on the infield outside the Pits at the Royale. The Coronation Stand on the back straight is outlined with lights.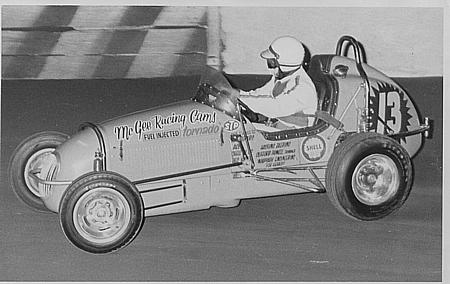 A beautiful study of Len in the McGee Tornado Falcon. The only other Falcon to run in serious competiton apart from my Q5.

Len drove the fabulous Tornado # 13 with the Falcon engine for Hedley McGee.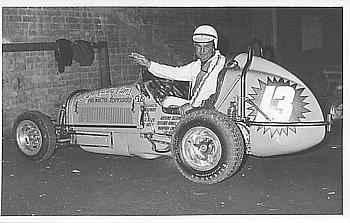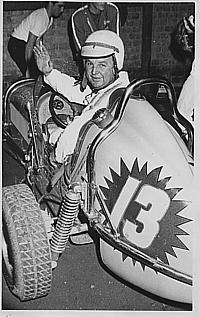 Len gives a wave, the familiar cigarette in his right hand.

What a great shot !  Brockie and Barry Butterworth hard at it at through Pit turn at the Royale.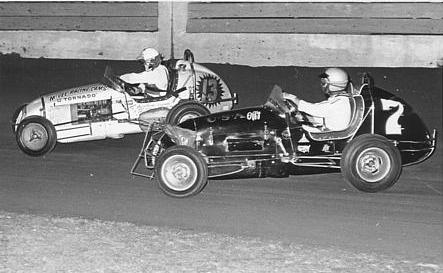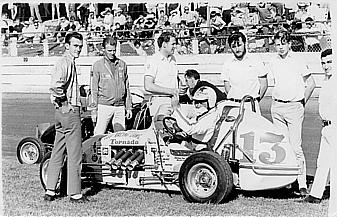 McGee later replaced the Falcon power plant with an Offy. in # 13.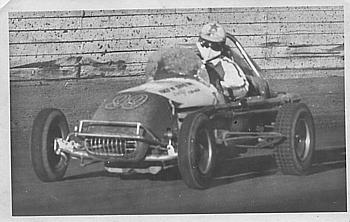 The 99 Repco had a Roadster type body fitted to it.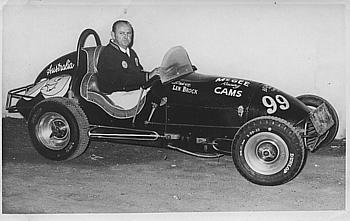 Len in the Repco Roadster with a different paint job.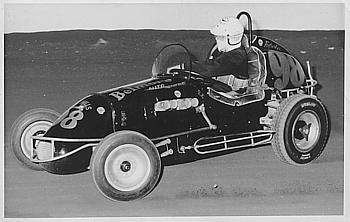 Len in the Joe Hills Climax # 98.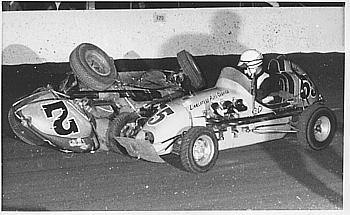 Bryan Cunneen in # 55 asks, "are you OK down there, Lennie?"  after Len's big one at the Bull Pens on turn one at the Royale.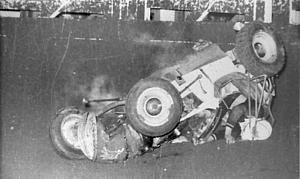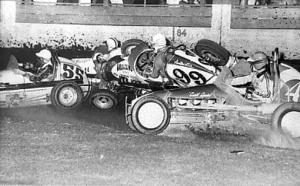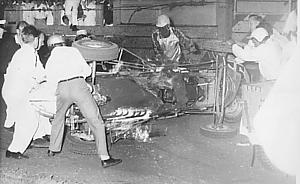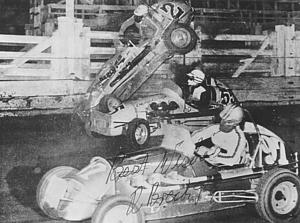 Just a small sample of Brockies' hi-jinx over the years.

I hope you have enjoyed the photographic tribute to Len Brock , one of Speedway's real Gladiators.