A fine collection of photos from the career of Nick Collier.  Nick was not a world beater but he was always there, consistent, trying his best at all times, a huge supporter of the sport of Speedway that he loved dearly and unfortunately eventually took his life. His son Nick Jnr and Grandson have penned the following memories of their Dad and Grandad.:

Often referred to as ' The Gentleman of Speedway ' Nick was a very unassuming person, regarded as one of the safest drivers on the track. Off the track he was the quiet achiever and always contributed to the sport. Nick was the inaugual President of SCODA ( Stock Car Owners & Drivers Association ) and was instrumental in resurrecting the defunct Windsor RSL Speedway in 1955 by introducing Stock Car racing to the circuit. Later he became the inaugural President of the MHRA ( Metropolitan Hot Rod Association) which combined Speedway Hot Rods with Street Rods and Drag Racing.

He helped so many new drivers with advice and instruction and always showed good sportsmanship no matter what the circumstances. Testament to his engineering ability can be seen in the construction of his # 34 Holden powered midget.The name Nick Collier will be remembered for many years to come and missed by his many fans.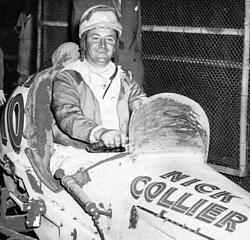 This was the Nick Collier that the sport new.

                  1923                                          1965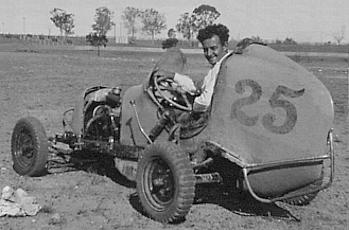 Nick in his Continental Beacon engined midget # 25, infield, Windsor Speedway 1952.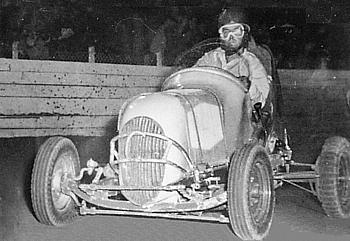 In # 25 at Parramatta Speedway ( Cumberland Oval ) 1953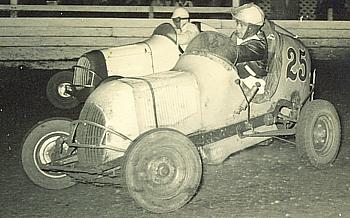 Nick runs inside Lindsay Olling at Cumberland in 1953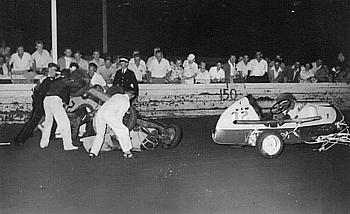 27/11/54 Cumberland...Jim Olling in 12 was duelling with Lindsay Olling 42 when Jim hit the fence, his car somersaulted in mid air and came down on Nick in 25, Nick was pinned underneath the tail of his car for some time until rescuers got him out.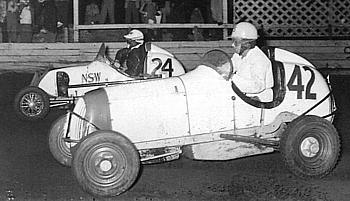 Nick in 42 runs inside Eric Morton in the twin # 24 at Cumberland - 1955.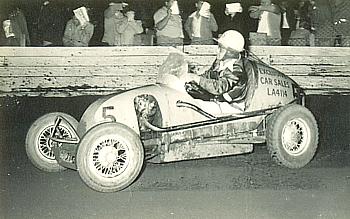 Nick in the V Twin # 5 known as ' the egg ' at Cumberland 1955. Note the spectators right on the fence holding up their programmes for protection from the flying dirt...great days of Speedway !!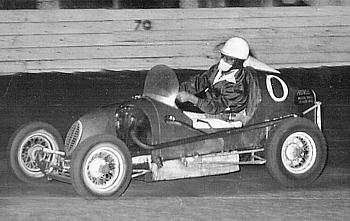 1956..Nick in the # 5 egg, renumbered # 0 and now named the ' Donut ', at Cumberland. The ' Donut ' became a very famous little V twin in it's career.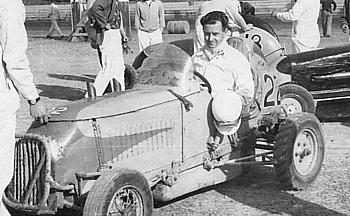 1957..Nick poses in the Vanguard engined # 22 midget at Windsor Speedway.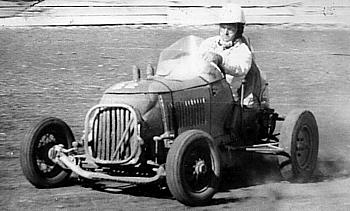 1957 Windsor..A fine action study of Nick in the # 22 Vanguard.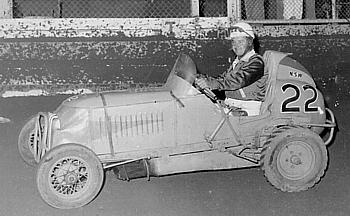 1957/58 Season The Sydney Showground Speedway A great portrait of Nick in # 22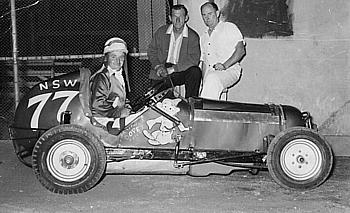 1957.. Nick drives the Herb Elliott Holden # 77. The car was affectionately known as 'Dopey' and was originally brought to Sydney from Qld. by Lew Marshall as # Q8. Owner Herb Elliott is far right in this pic.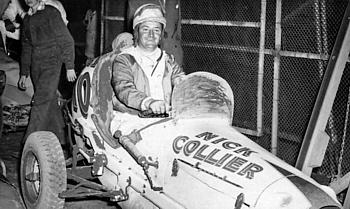 1958 Sydney Showground.. In the # 10 Holden

Windsor 1958..Nick hard at it in # 10 with Andy Mc Gavin in # 5 out wide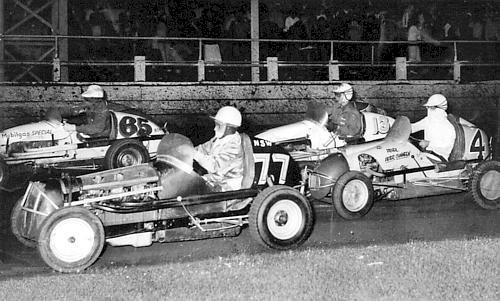 RIGHT...

Sydney Showground 1959/60 season.

Peter Johnson 65, Nick Collier 77, Johnny Harvey 13 and Peter Cunneen in the V twin # 4.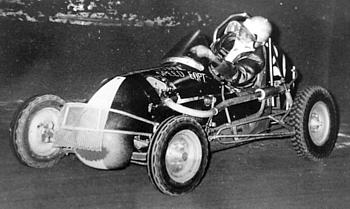 1960.61.. Nick in the Lehane Speed Twin # 27.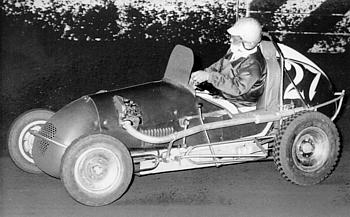 1961..Sydney Showground..Lehane Twin # 27

On to Page 2 of

The Nick Collier Collection.