John Stanley of New Zealand, International race driver, race car constructor and restorer has created the most magnificent replica of the famous Frank 'Satan' Brewer  Ford V860 'Flame Car'  # 99 ( as Frank raced it in NZ in the 1946 - 47 season).  John and his late Father have been life long fans of 'The Satan' and John has constructed this car as a tribute to his Dad and Frank. It is a REPLICA and John states this on the dashboard of the car.
Colour photos by John Stanley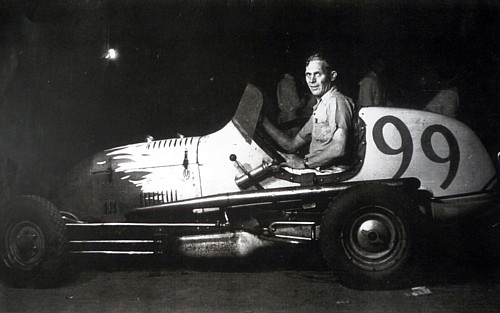 John's idol - Frank and the Roy Richter V860 #99 as Frank drove it in the States

and NZ in the 1940s.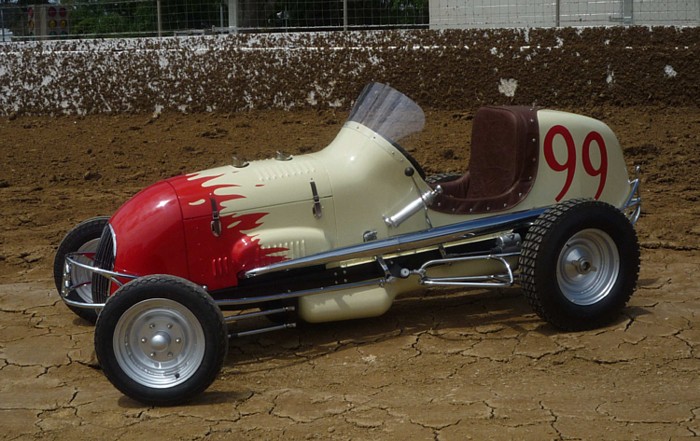 .....and this it it - just finished in 2012 - a labour of love  - work on the car started in 1988.

What a magnificent work of art.  Well done John.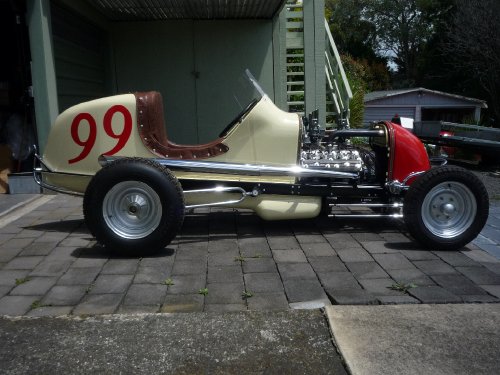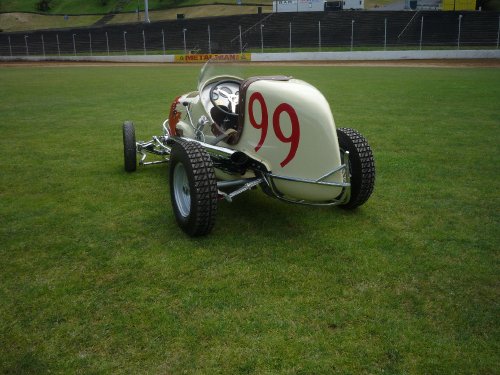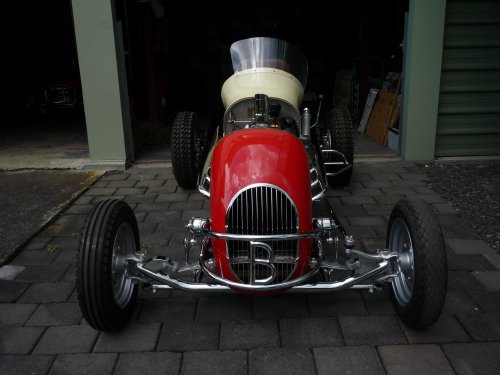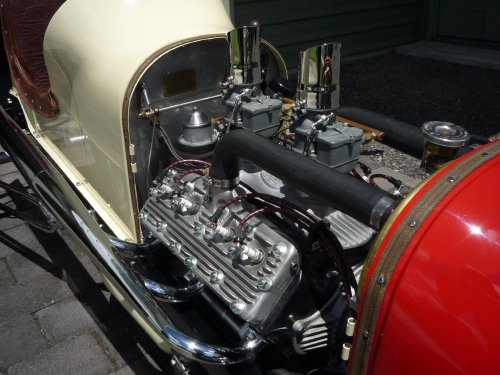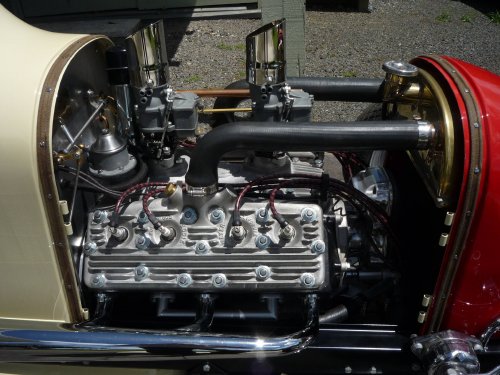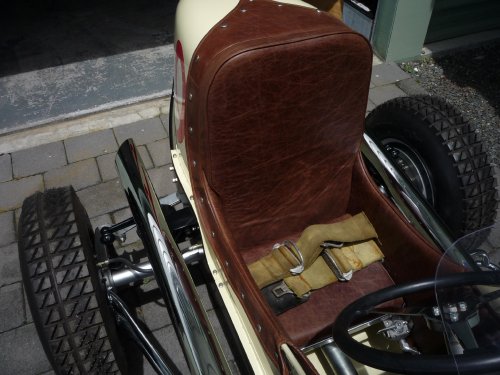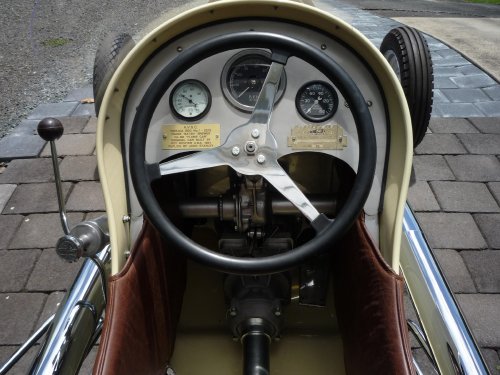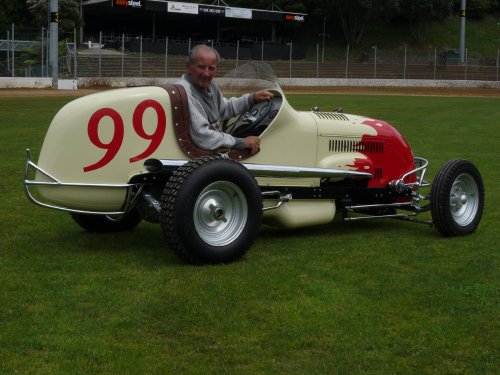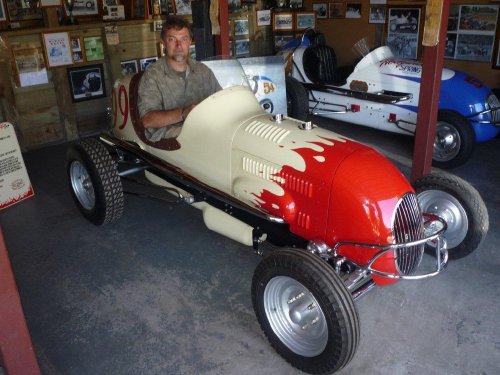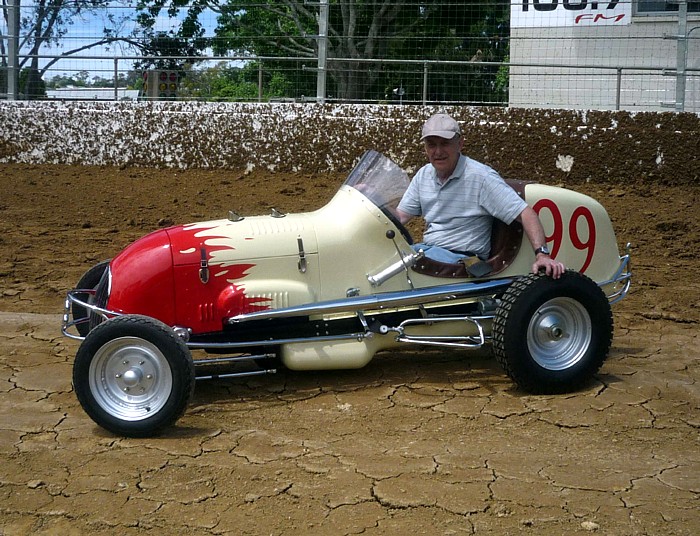 You can't get better than this for workmanship, and the body work has been done in steel, not aluminum, as was the original car in 1941 due to lack of aluminum for WWII use.

The brass plate ( below ) on the LH side of the dash states the car is a replica.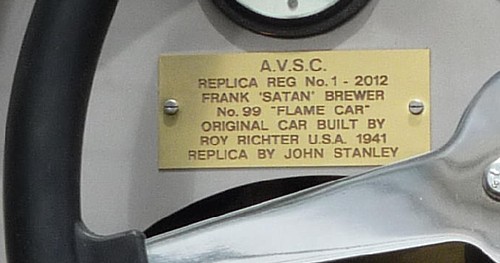 "The Gentleman in the car is Johnny Missen a noted TQ driver from the past, he helped Frank on the car in 1946-47 and in 1952 built the 1st TQ in NZ and painted it the same colour scheme as the Flame Car (he is also a noted Artist) I went to him at paint time to get the right shade of red and cream." (John)

#99 on the infield of the famous Western Springs Speedway NZ.

On recent visit to John's home, famous American race driver Dave Darland gets to sit in the Flame Car - in the background is John's fabulous restoration of the original Marv Edwards Hollywood Spring and Axle Offenhauser # 54 raced by Bob Tattersall in Australia and New Zealand in the 1960s..

..and here is John Stanley with his labour of love of 24 years.- # 99

Thank you John for sharing these great photos of a magnificent creation  Brian