We go onto page two of these never before published midget pics from Kerry Ingham.

Thanks Kerry.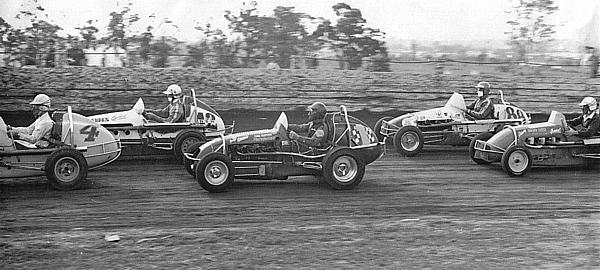 A great shot from Westmead Speedway, Peter Cunneen in # 4, Al Staples in # 12, Johnny Stewart in # 1, Brian Mannion in # 88 and is that Brian Myers in # 97 ?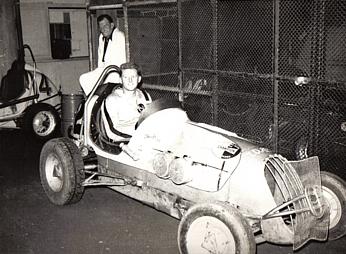 Johnny Stewart in the BERCO # 2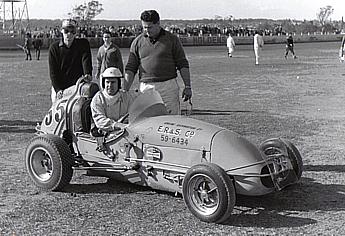 Jeff Freeman with # 55 car owner, Max Linklater.

Two very rare photos. Johnny Stewart in the BERCO

# 2 and Andy McGavin in the Revell Offy # 1.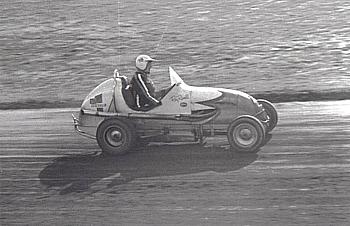 Andy McGavin in the famous Revell Offy # 1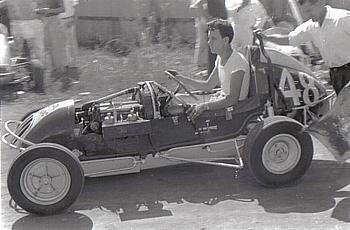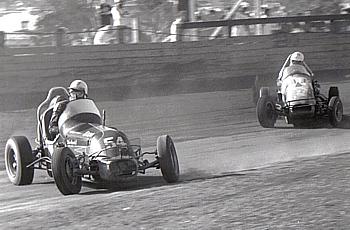 Lew Marshall in # 54 at his best !

Left front on the pole line and flat as a tack. Brock in the BERCO in a nice slide behind Lew.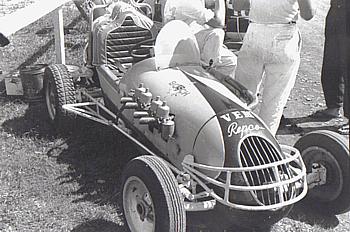 The # 24 VEM Repco of Vic & Eric Morton.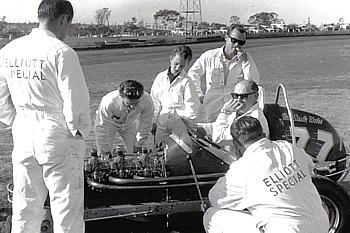 Car owner Herb Elliott sits in the # 77 Holden  affectionately known as ' Dopey' (  the car, not Herb )

Lew Marshall at it again in # 54 this time under Ray Noble in the little BERCO # 65.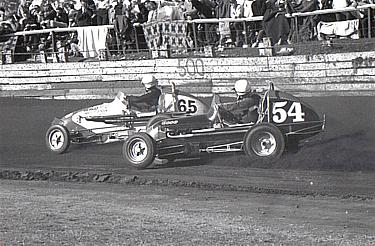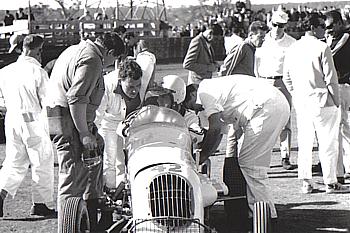 Kerry says he thinks this is Lew Marshall in the # 42 Bennett Holden.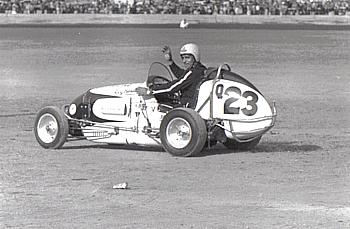 Barry Valentinna in the # Q23 Offy waves to the fans from the infield.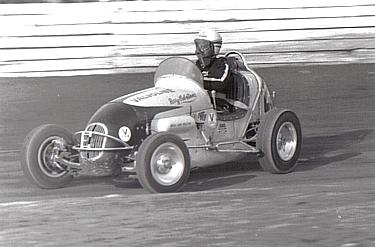 Barry Valentinna and Q 23.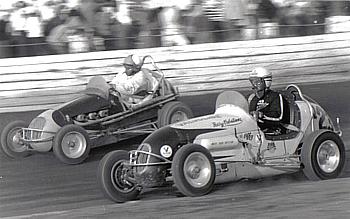 Sid Clark in Holden # 51 runs outside Barry Valentinna.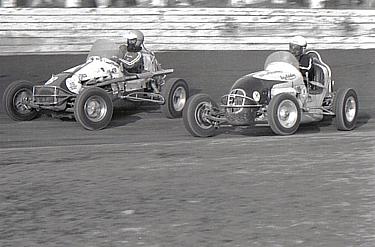 A great action shot of Brian Mannion in Holden # 88 running outside Barry Valentinna.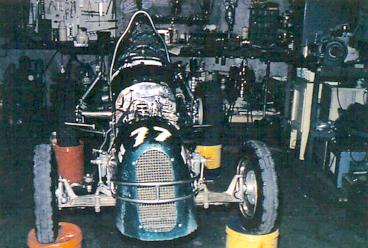 Herb Elliott's # 77 'Dopey' in the Elliott workshop.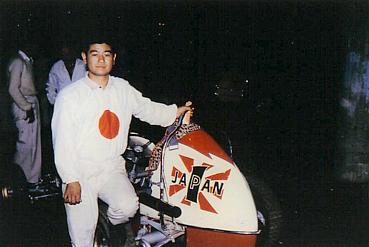 Visiting Japanese driver ' Happy ' Hirano and Japan # 1.

On to the Kerry Ingham Collection..Page 3