Thanks go to Kerry Ingham for this unique collection of photos of midgets and their drivers in the 1960s from Westmead Speedway, NSW. These photos were taken by Kerry as he carried out his duties on the infield as a member of the fire crew at the circuit. These photos have never been published before...........Thanks Kerry.

All photos copyright of Kerry Ingham.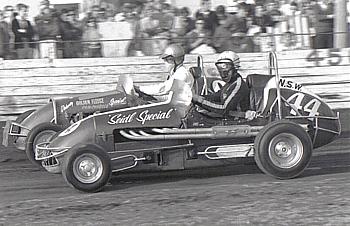 Brian Myers in # 97 Holden on a form up lap with

Laurie Seidl in # 44 REPCO Holden.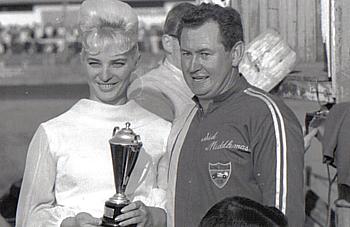 ' Scarem ' Sid Middlemass adds another trophy

to the collection.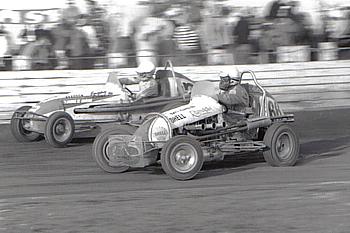 Len Brock in the BERCO # 2 ' washing' a bit as he runs outside Kevin Park in Holden # 66.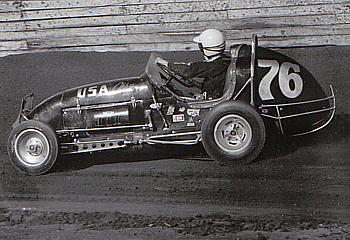 Ray Oram in the Mackay # 76 Offy.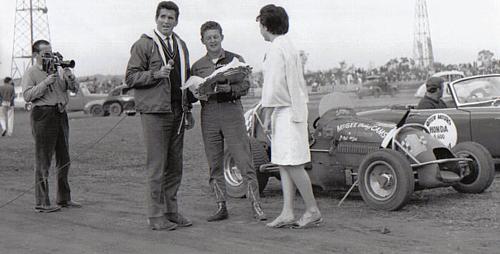 ' The Moose' Rex Mossop on microphone with winner Johnny Stewart. The famous Johnny Stewart Shell Trackburner # 1 in the background.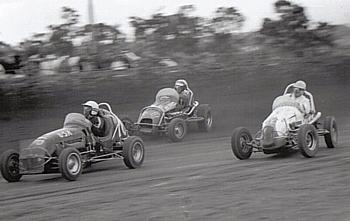 Ray Oram in #76 leads Johnny Stewart (outside) in # 1 and Peter Cunneen in # 67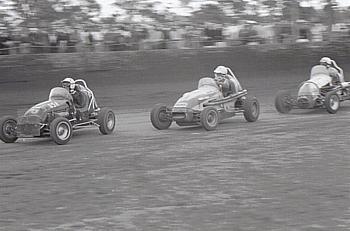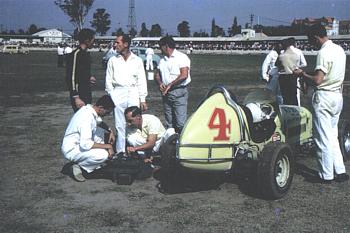 Johnny Harvey, in black driving suit, talks with Peter Cunneen on the infield.  #4 the Murray M&D Holden.

Don Murray reaching into tool box on ground.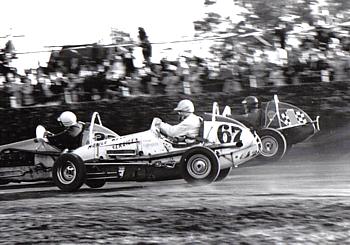 Don Hunt in # 32 leads Peter Cunneen in # 67 with Johnny Stewart in # 1 on the outside. This may have been Peter's first drive in this car as he drove it as #17 when he owned it and the previous owner Alan Hunt drove it as # 67 after he bought it off Don Mackay as the Harvey # 13. .

Looks like John's got an oil leak or blown an engine in # 1.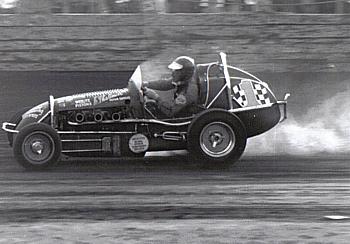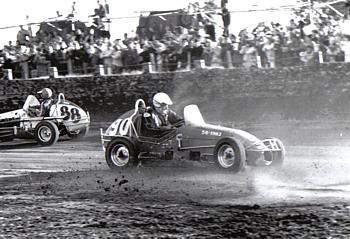 Phil O'Shea spins #90 as Brian Mannion in # 88 passes up high.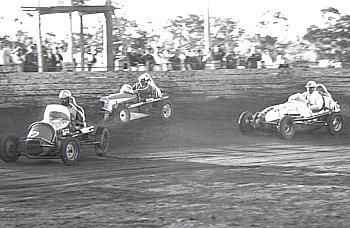 Brian Myers leads Sid Middlemass and Peter Cunneen.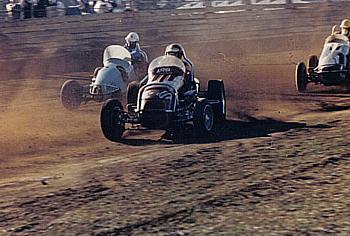 Johnny Stewart leads Sid Reed in the Ward # 3 twin with Bryan Cunneen in # 61 bringing up the rear in the afternoon sun at Westmead.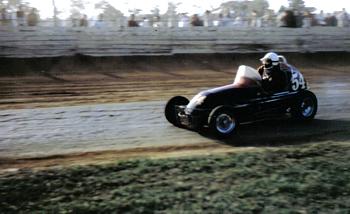 Lew Marshall in the Wells Bros # 54 Holden.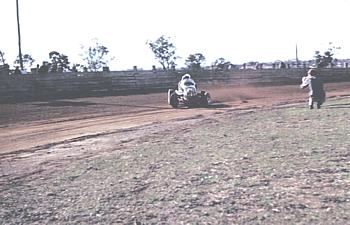 Photographing a photographer photographing a sliding Johnny Harvey in the Mackay Offy # 76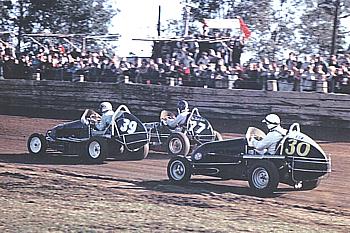 Dave McKittrick in # 39 leads # 77 Driver ? with Gordon Nelson in # 30 at the rear.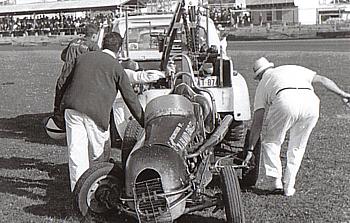 Kevin Higgins and # 30 exits the track after a bingle. Reg Mulligan Snr. on right, lends a hand.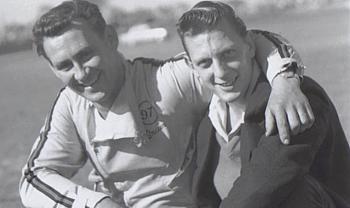 Brian Myers and Dave Booth.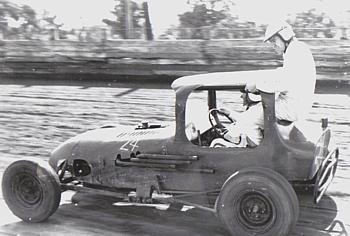 Jeff Freeman gets a lift in Hot Rod # 24,

driver Johnny Stewart.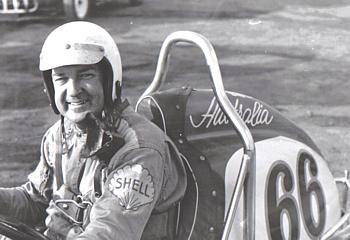 Kevin Park in the # 66 Holden.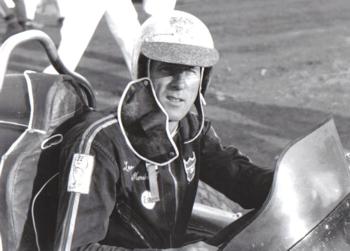 Lew Marshall in the Wells # 54 Holden.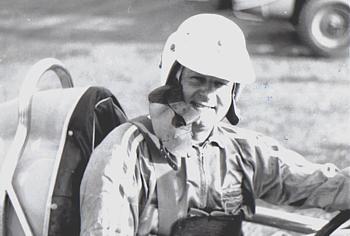 Sid Reed in the Ward twin # 3.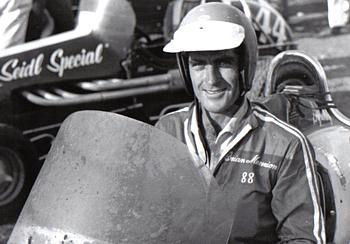 Brian Mannion in the # 88 Holden.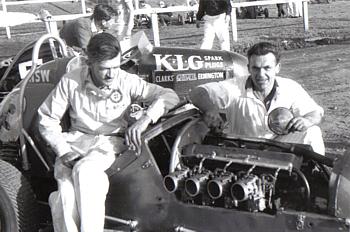 Johnny Hughes and the # 43 BRM engined midget.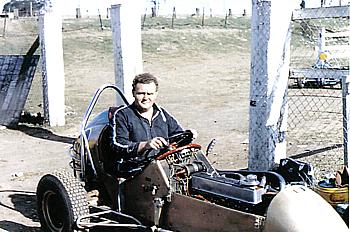 Don Hunt and his # 32 Holden engined midget.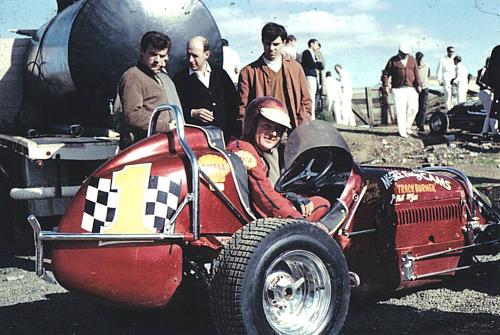 A fabulous photo of Johnny ' Super ' Stewart and the Shell Trackburner Holden # 1.

A huge thank you to you Kerry for sharing these never before published photos on

' Just Midgets'


On to Page two of Kerry's Collection.


Pages in Kerry's

Collection.