Another Brian Darby Australian Vintage Speedway Website

This site consists of pages dedicated to specific Speedcar drivers and pages of general midget photos. Concentrating on the 50s and 60s but lots of shots of earlier days......and now as well, some direct input from American ex drivers, car owners and fans. 

Click on Ray's name to view a collection of photos of this famous Australian Speedcar Driver and his cars over the years.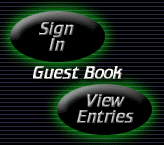 Please sign my Guest Book and let me know what you think of "Just Midgets."

Brian.

Click on Bill's name to view some photos taken during his speedway career.

Click on Lennie's name for a photographic tribute to this great hero of Australian midget racing.

Click on Johnny's name and see what one of Australia's all time greats got up to on the track.

Click on the American sign and view some photos of the visiting American midget drivers.

Click on Fay or Johnny and view some photos of their career. 

Click on Alf's name and meet one of the midget Champions from Victoria in the 1950s, great photos !

Click on Werner's name and have a look at Werner and Andy.

When you talk about Legends, hey ! don't leave these blokes out !

A photo by Brisbane photographer, Barry Marshall, it's one of my favourites. Don't they look fantastic !   That's me in my ex Bill Goode Falcon Q5 , the Falcon at home again at the Ekka at the 2nd Classic in 1999,  and Graham Gallagher in the fabulous ex Bob Tattersall # 35 Offenhauser.

"JUST MIDGETS" would not be complete without our next guest.

A page of various cars and drivers over the years.

"Just Midgets" has created some interest among midget fans in the US. Some of them would like to share their memories in pictorial and literary form on "Just Midgets".  This page is for their input.

Left

"Methanol" Mel Anthony in the Dick Cowan # 4 midget.  Read about his escapades with "Lovely " Logan Harter.

Take a trip down memory lane in the US with the photo collection of former midget racer and car owner, Ray Lyle. Click on Ray's name.

Read about Mel driving the Homer Norman Offy       " wide open" down a North Seattle street !

Travel through the career of the only midget driver of the era to win 14 straight feature ( Main Event ) races. 

Click on Mel's name to enjoy some great photos of the 1940s and 50s when Mel ran the Homer Norman V860s and Offys.  

Log on and enjoy some more great photos from Mel Anthony's Photo Albums.

Kev Jefferson, Queensland Midget Champion, lost to the World in his prime.

Log onto this site and travel ( via several of my sites ) through the years of Australian Speedway History right up to 2011.    

One of the most active and successful families in Australian Speedway racing history. Log on and enjoy the great photos from the 1930s onwards.

Read what happened when Len Golding started The Leaf up for the first time.

Click on 'Classic Photos" for some great photos from Australian Speedcar history. 

Here's a great duo for you !

They are both ex Stroud Family cars from the States and both were driven by Bob Tattersall, amongst others. These two magnificent Vintage midgets, the "Honker II" #3 and the " Big Honker"  # 35 are owned and have been painstakingly restored by Coffs Harbour, NSW, resident Graham Gallagher.      

Photo - the late Rhys Crosskill.

Mel Anthony in the States relates a story about the lightning fast Bellville track in the U.S.::

A midget driver jumped the cushion at speed, sails over the rail and on out of the park. When interviewed after the race the driver was asked " Was it a mechanical problem ? ....... the reply..... " Not until I left the track !!!!" 

Aussie brothers Paul and Terry Fitzell have collected some great Larry Taylor midget photos over the years, click on the boys names and enjoy midgets photos from Sydney's past. 

A tribute to an Aussie Speedcar driver and his friends of the 1950s.

This page was last updated on: January 26, 2021
Ex South Australian midget ace, Gordon Benny in his magnificent  2003 restoration of the ex Bob Tattersall, ex Tony Saylor Offenhauser # 55. 

Click on Cal's name to view some pics of his Aussie tours and the USA # 3 Offy.

Aussie,  Alan Streader, known as THE RED BARON, carved quite a career for himself in Australian Speedway over 50 odd years, click on Alan's name and view some pics from that career.

Click on Don's name and view some great pics from his racing history.

A small collection of crash photos from the vintage era.

One of the most interesting collections of early Australian midgets photos I have presented. 

A small collection of Larry Taylor photos from a fan of the 1960s midgets at the Royale. 

A fine collection of photos from the career of Nick Collier, supplied by his family.

A fine collection of midget pics, mainly from Cumberland Oval, Parramatta . NSW.

Allan Batt, a New Zealnd enthusiast and historian has shared some of his midget pics with us here on Just Midgets, pics from, Rowley Park S.A, The Ekka Qld., Sydney Showground and Westmead NSW..

A rare opportunity to see some midget cars from Britain in the late 1930s. Frank Marsh was a member of the Belle Vue Midget Speedcar team in 1938.


Aussie midget legend, Peter Cunneen in the Murray air cooled v twin # 4 midget. 

                    His favourite car, Pete was nearly unbeatable in this little car. 

A fantastic Norm Dean photo.

Aussie Sidecar pioneer, Father of Ken Le Breton ( The White Ghost ) and famous Speedway photographer, a small portion of Frank's midget pics on show.

A small collection of pics from Rex Clements, Bill Clements' son.

This website was created and is maintained by Brian Darby

Jeff Freeman, one of Australia's  youngest and one of the best, lost his life early in his great career. This page contains a 13 sec. Video Clip of Jeff's fatal crash.

Click on Kev's name for some pics from his career.

To see and hear 2 Australian vintage midgets in action on a big 1/2 miler, click on the photo of midget Q5 on the left,

turn your speakers up LOUD and sit back and enjoy the howling of the Australian 6 cylinder Holden and Aussie 6 Falcon power plants.


A collection of early Syney midget photos from enthusiast and long time crew member of the famous Wells Racing Team, Geoff Fletcher

A collection of photos from 1960s Sydney midget driver Don Newell.

Johnny ' Super ' Stewart, one of Australia's finest midget drivers. 

Click on the Kerry Ingham heading below to view some 7 pages of great pics from Kerry Ingham's Collection.

Photo - Kerry Ingham- Copyright.

A bit of a 'first' for the Just Midgets Site - colour photos of midgets at the Brisbane Ekka in the late 1960s ....thanks to Queensland enthusiast,  Bruce Durie.

A personal collection of photos from Laurie Clarke of himself, brother Bob, and other Victorian midget drivers they ran with at Tracey's Speedway in the 1960s.

A collection of photos from the Eric Morton stable of cars from the 50 & 60s . Andy Warwick, now the owner of the # 24 Morton & May REPCO Holden shares his memories with us on this page. 

A collection of midget photos from Speedway enthusiast Alan Batkin.

The # 54 car has now been restored by John Stanley in New Zealand and this page presents some photos from the past  and of the restored midget.

Long time Speedway Fans, Martin and Frances Blayney have shared their classic midget photo collection with us on Just Midgets.

Photos from the personal collection of top Aussie midget driver - Bryan Cunneen.

A fine collection of midget photos from David Williams.

A great collection from long time enthusiast Bob Dunn.

Part of the personal collection of Alan Stewart.

A new page from my 'Vintagespeedway website - video clips of vintage speedway

cars and bikes.

A great collection of black & white midget photos - found in a rubbish tip.

One of our Australian pioneers in Speedcars

You might enjoy my other  websites.

go to 

my main site, the others are all linked there.

Photos from Aussie midget pioneer Clem Scott's album.

A new series of webpages showing the history or evolution of some of our famous Australian Speedcars.

The Wells and Richardson Families were involved in the running of Cumberland Oval Speedway - Parramatta - NSW - in the 1940s and 1950s.

Built by Paul Swedberg in the USA in 1935 - raced by many in the US, NZ and Australia as # 99 and # 9 , now restored and owned by Gordon McIsaac in New Zealand.

Jack Carter - midget racer in Sydney in the 1950s and 60s.

A collection of rare colour photos from Sydney photographer Des Lawrence © .

A collection of unique midget photos from the Sydney Royale.

A small collection of midget photos from road racer Bob Williamson.

Photo by Brian Darby - Copyright

Photos during my ownership of this famous old car after restoration.... Brian.

Sadly Mel passed away on October 6th 2015 

at the age of 92.

 Rest in Peace .. Mel

This website creator - Brian Darby and his Golden Fleece Bill Goode Falcon Special Q5 at the Vintage Speedcar Spectacular meeting - Brisbane Exhibition Grounds 2002 -

 George Liebrand in 16 at the rear. ..Photo courtesy of John Stanley.